Give the perfect wedding gift with a Money Jar! Learn how to create a personalized money jar for the happy couple in this DIY tutorial. If you make a purchase using the affiliate links below, we may earn a commission.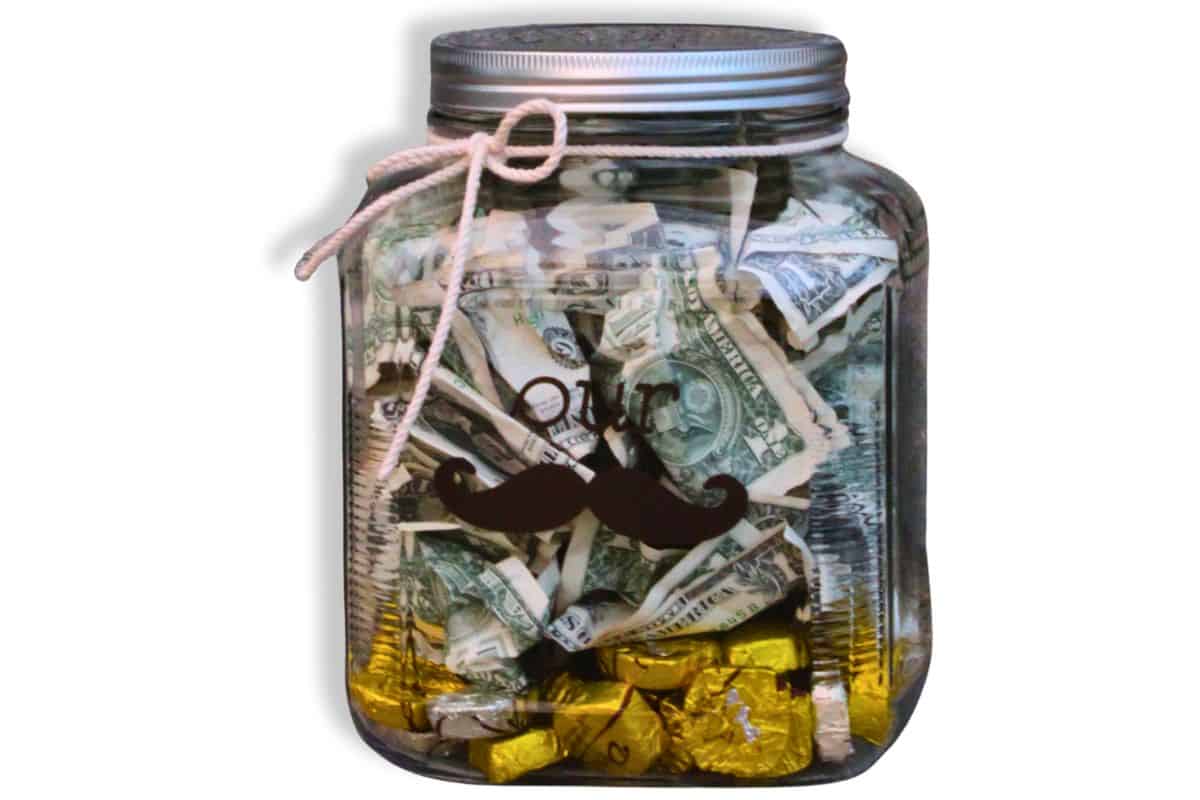 Weddings are joyous occasions filled with love and celebration.
If you're searching for a unique and meaningful gift idea, look no further than a Money Jar. It makes a great cash gift!
In this tutorial, I'll show you how to create a fun money jar that not only holds a special surprise but also adds a touch of personalization to your gift.
Let's dive in and discover how to give money in a memorable and creative way!
Supplies You'll Need to Make This Craft:
For this project, I used my Cricut Explore but this file can be cut with any Cricut Cutting Machine.
Cut the Vinyl:
In Cricut Design Space you can create your own design or you are welcome to use mine.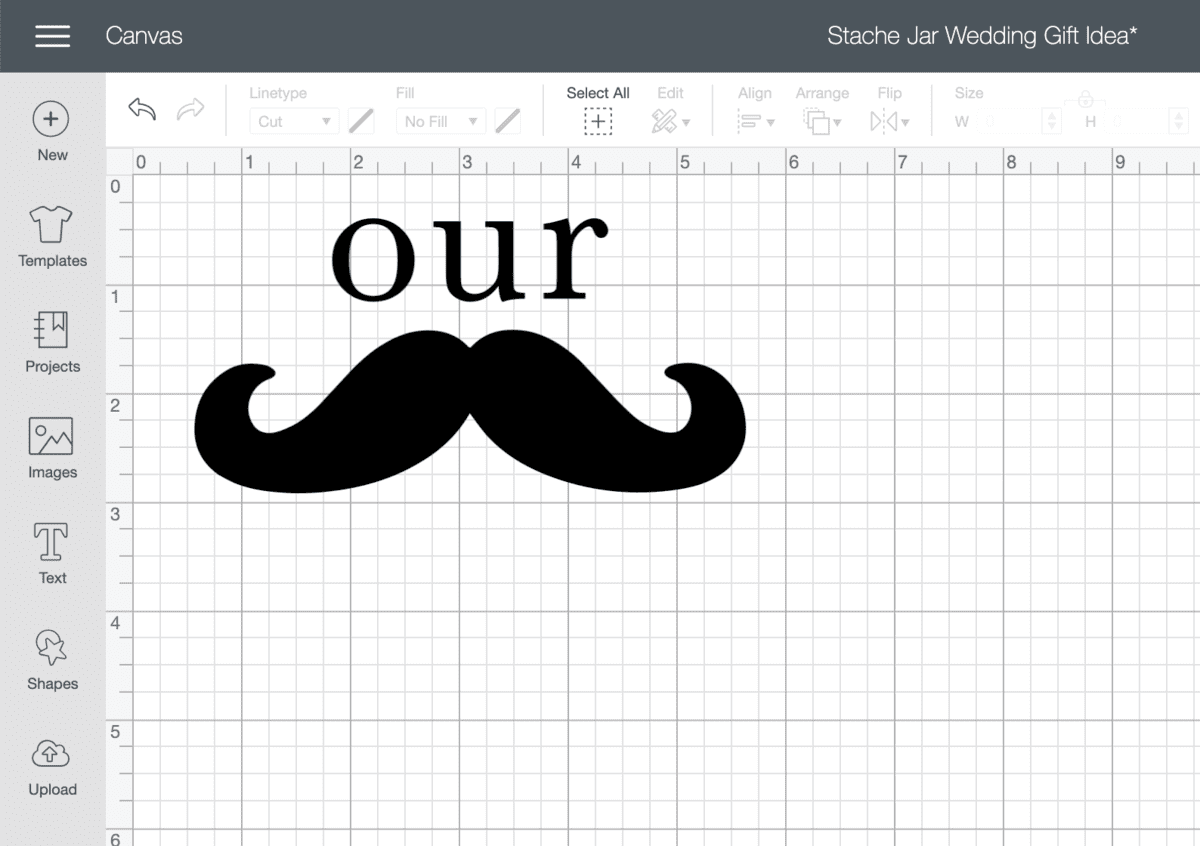 Follow the prompts in Cricut Design Space and select "Make It" to send the images to the Cricut machine to cut.
After the design is cut, remove the vinyl from the cutting mat and begin weeding and removing the negative of the design we don't need.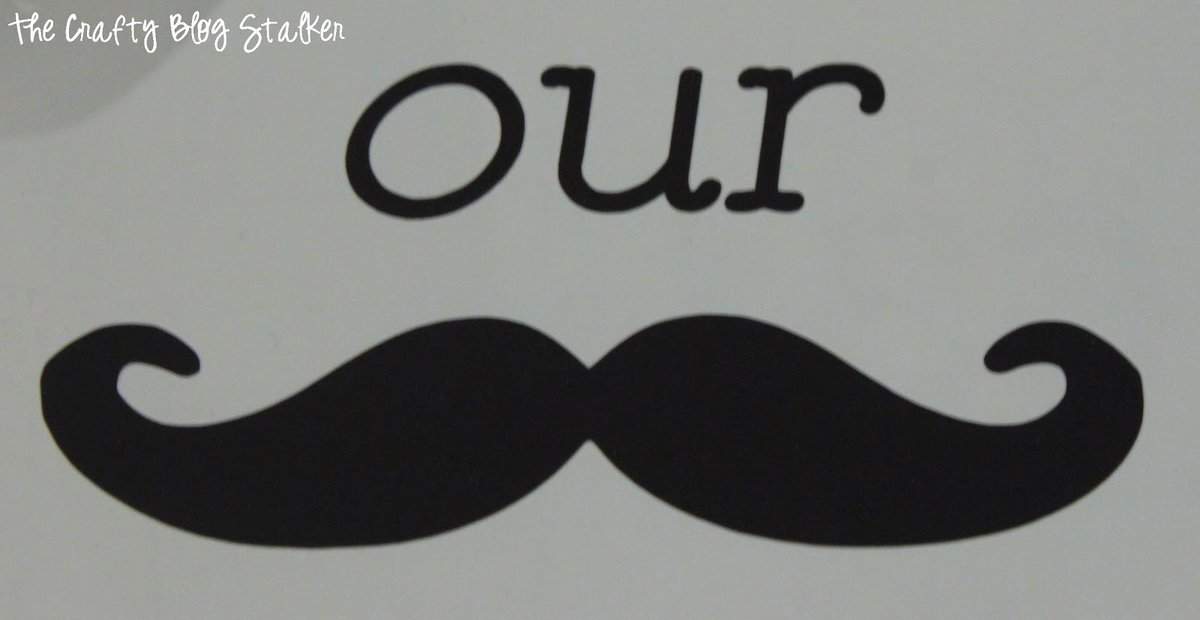 Apply the Vinyl:
The easiest way to apply the design to the glass jar is to use transfer tape. Transfer tape is a carrier sheet for the vinyl sticker so it doesn't get stretched while moving it to the project.
Remove the paper backing of the transfer tape and lay it over the top of the vinyl stencil.
Using a scraper tool, rub over the entire design to make sure the transfer tape is stuck nicely to the vinyl.
Carefully peel up the vinyl stencil with the transfer tape, removing it from the vinyl backing sheet.
I prefer to eyeball the placement on my project, but if you would like you can measure and mark with a pencil to get the perfect placement.
Then peel the transfer tape away from the project, leaving the vinyl design stuck to the glass jar.
Filling the Jar:
Filling the jar is where you can get creative. This jar makes a great money jar, candy jar or cookie jar!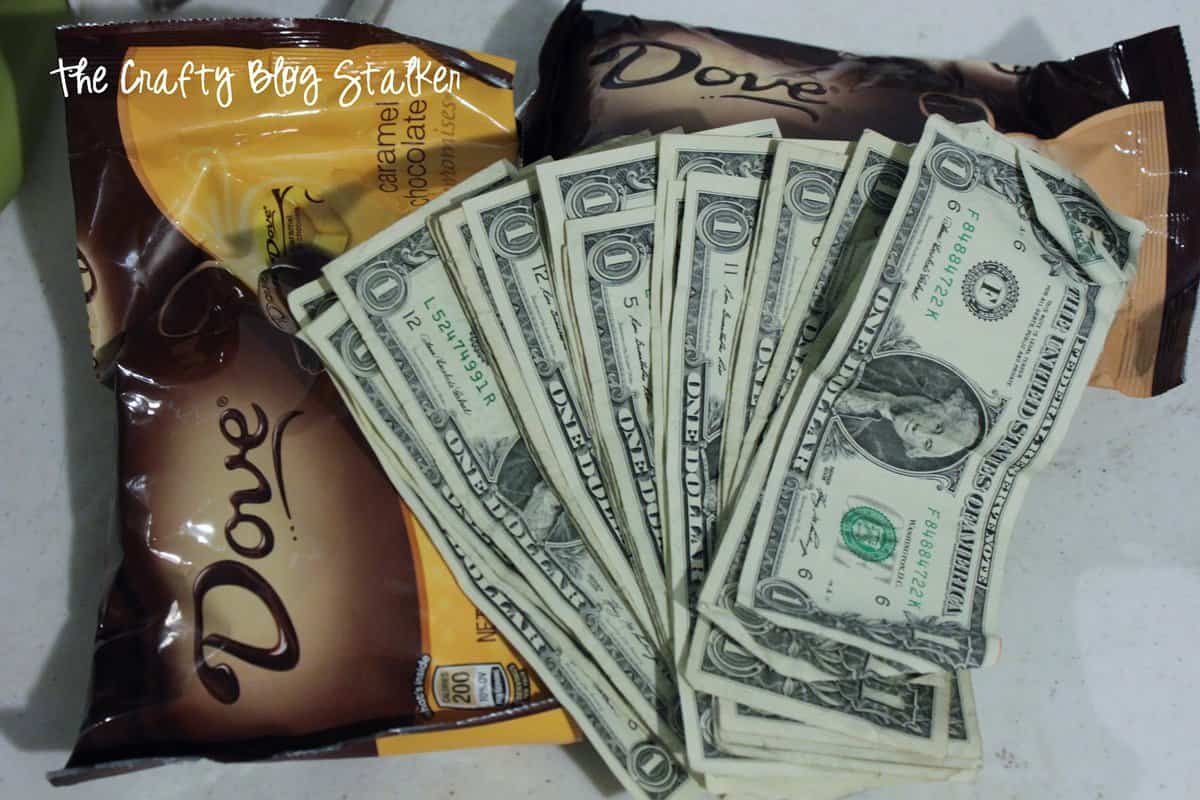 To fill our jar, we got a couple of bags of chocolate and then 50 one-dollar bills to fill the rest of the jar.
My original thought was to roll all of the singles up with ribbon and make it cute. But my husband made the good point that would take up less room making the jar not look as full. So we just crinkled up the bills instead and put them in.
Here is a close-up of "Our Stache Jar" filled with its goodies.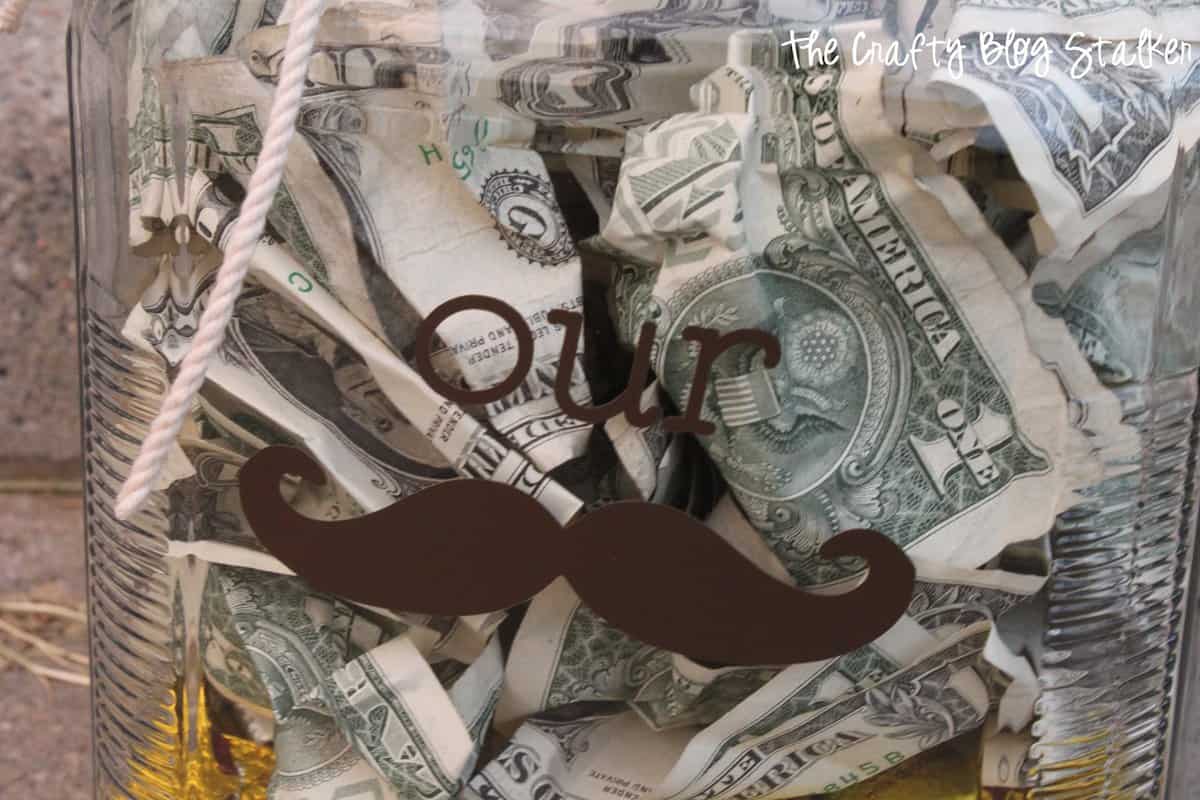 Tie some rope or ribbon around the top of the jar and you have a fun way to gift cash to friends and family on their wedding day.
I hope this guide has inspired you to think outside the box when it comes to giving money as a wedding gift.
By creating a beautiful and personalized money jar, you can turn a simple gesture into a heartfelt and memorable present.
Whether it's helping the newlyweds start their life together and expenses, contributing to their honeymoon fund, or helping them save for a new home, your gift will be appreciated and cherished.
So go ahead, get creative, and make a lasting impression with your thoughtful money jar gift. The bride and groom will love their thoughtful gift.
Frequently Asked Questions:
Is giving cash as a wedding gift OK?
Absolutely Yes, it is acceptable to give cash as a wedding gift. Cash is a practical and much-appreciated present.
How much should you gift a married couple?
Depending on the relation to the couple, the amount you should give varies.
$50-$75 from coworkers and distant relatives.
$75-$100 from friends or family members.
$100+ from close friends, family, or if you are in the wedding party.


Should the wedding gift be cash or check?
A check may be easier for you to write but cash is easier to receive. Although both forms are completely acceptable and appreciated.
Our Crafting Essentials List:
Title:
How to Give Money as a Wedding Gift in a Money Jar
Mentions:
30 Minutes or Less, Cricut Crafts
Keywords:
how to give money as a wedding gift
Last Updated:
September 6, 2023