Explore 16 vintage spring crafts to infuse a rustic, nostalgic vibe into your home. Perfect for DIY enthusiasts seeking a touch of retro charm!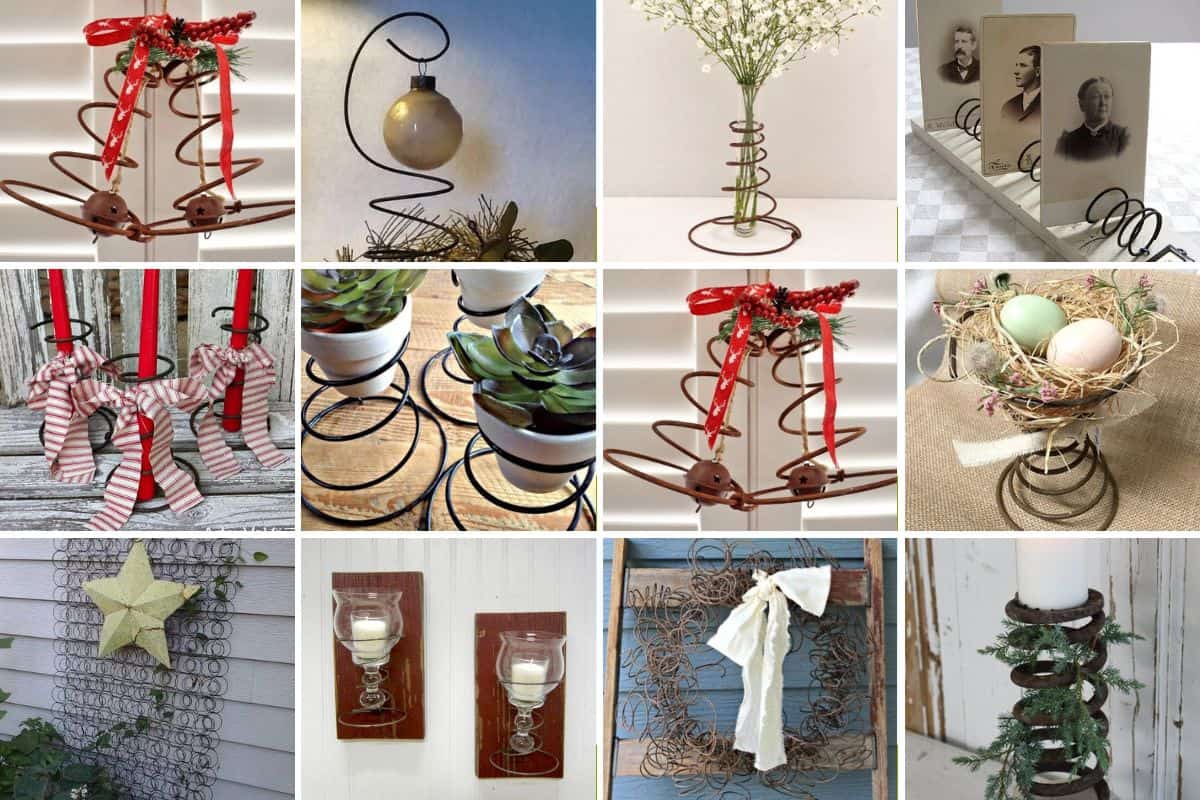 Some would say that old rusty bed springs are just rusty and trash, but there are so many things you can do with those old bed springs!
Transform them from trash to treasure, and create beautiful DIY projects.
These bed spring crafts also make great gift ideas!
Vintage Spring Crafts:
Visit the website for the step-by-step tutorial. All links will open in the same tab.
1. Rusty Spring Wreath from Organized Clutter
Celebrate unique garden art with this Rusty Spring Wreath, a creative piece gifted by a fellow junk gardener. This wreath brings a charming, rustic touch to any space.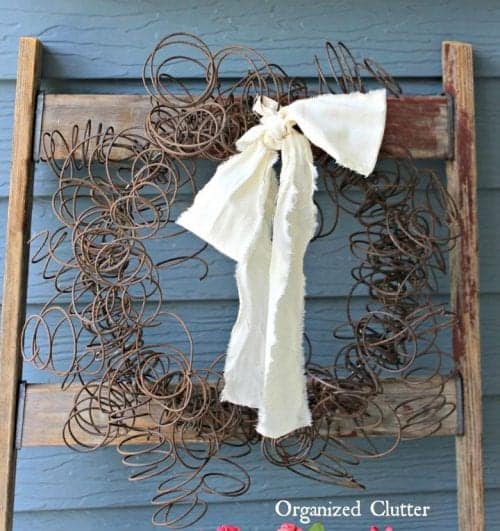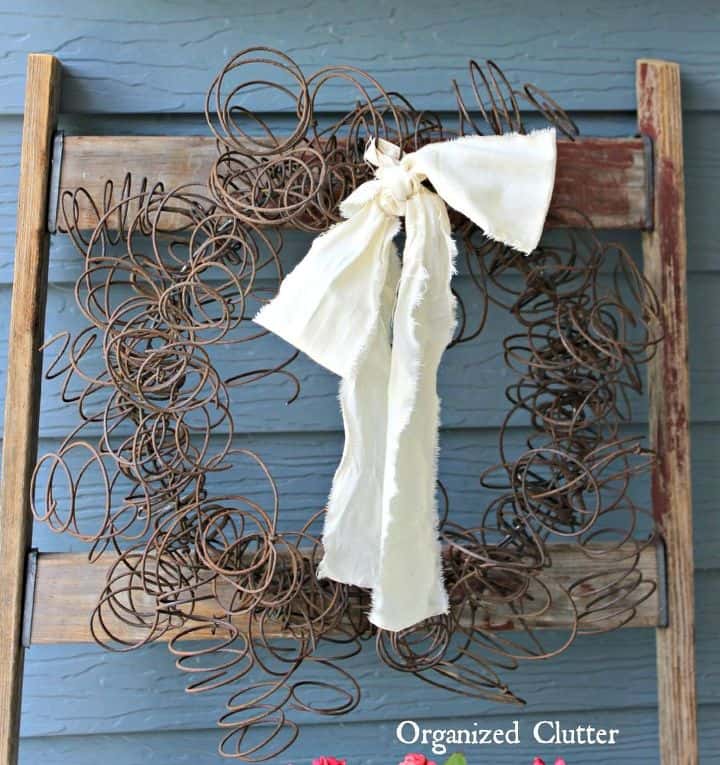 2. Vintage Spring Vase from FTPFY
Add a touch of timeless elegance to your decor with a Vintage Spring Vase, perfect for showcasing blooms and adding a classic charm to any room.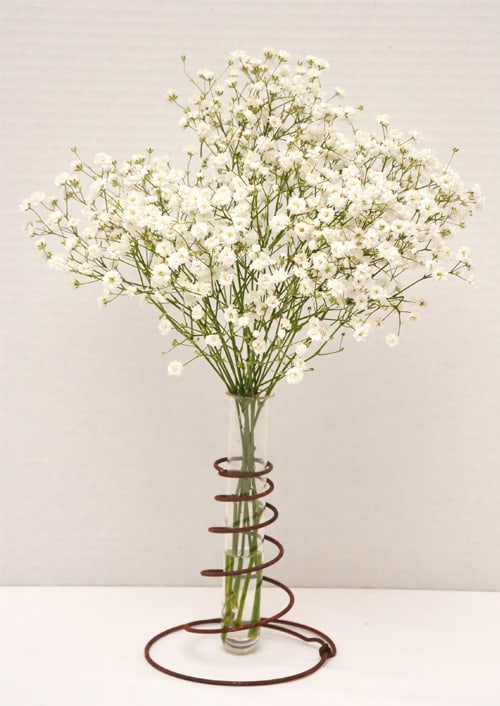 3. Spring Candle Holder from Charming Christmas
Create chic candlesticks from old car springs for a unique, industrial decor touch.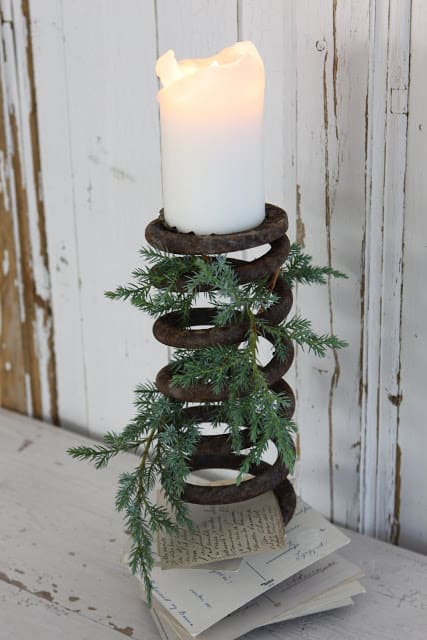 4. Vintage Bed Spring Centerpieces from Home Road
Craft unique centerpieces using vintage bed springs for a touch of rustic charm. Perfect for creative decor enthusiasts.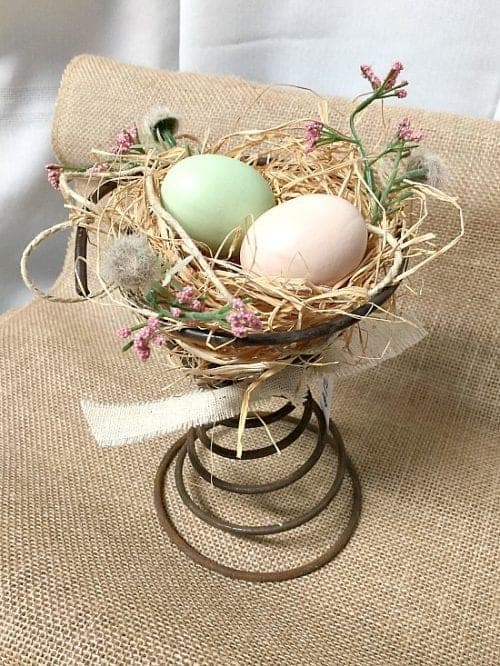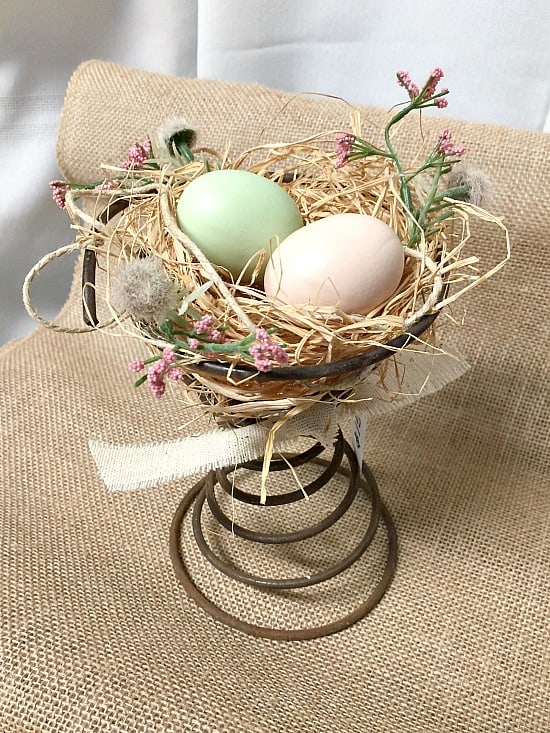 5. Spring Wreath from Beyond the Picket Fence
Add a 'spring' to your decor with a DIY wreath made from upcycled box spring coils. A thrifty and creative way to welcome the season!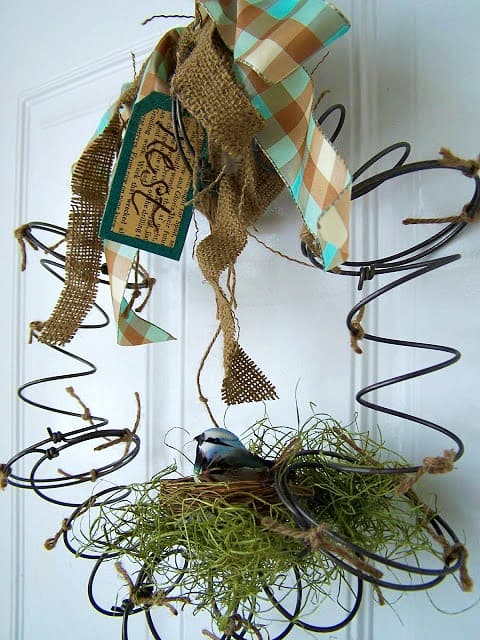 6. Spring Planters from Home Road
Create charming Spring Planters using unique containers, ideal for nurturing and showcasing your growing succulents.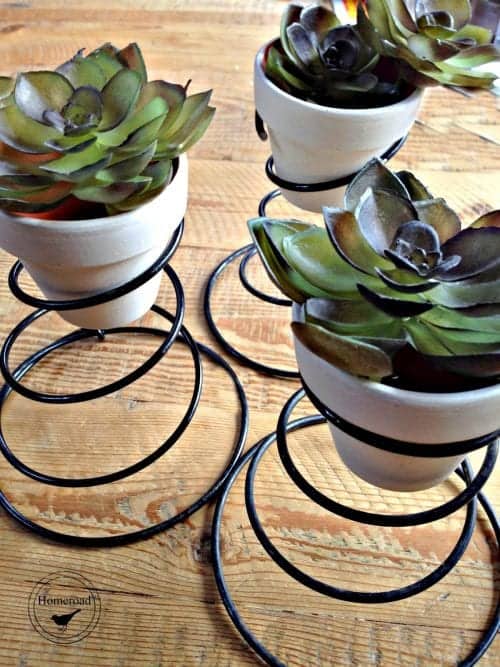 7. Bed Spring Bells from DIY Inspired
Transform old bed springs into festive Repurposed Bed Spring Christmas Bells. This creative project turns antique finds into charming holiday decor with a rustic flair.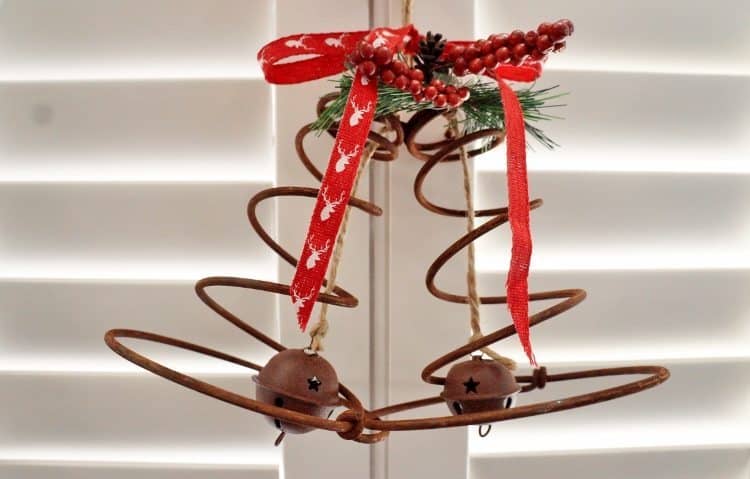 8. Bed Spring Vase Holder from Live Laugh Rowe
Upcycle an old bed spring into a unique vase holder with this trash-to-treasure project. It's a creative way to repurpose 'junk' into a charming and functional piece of home decor.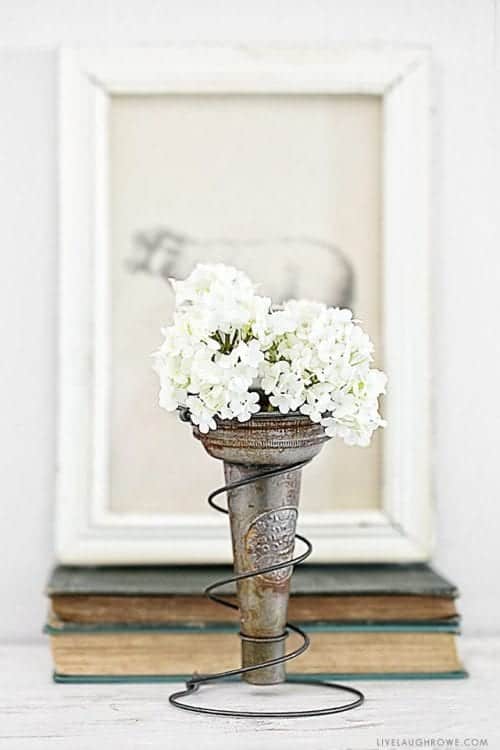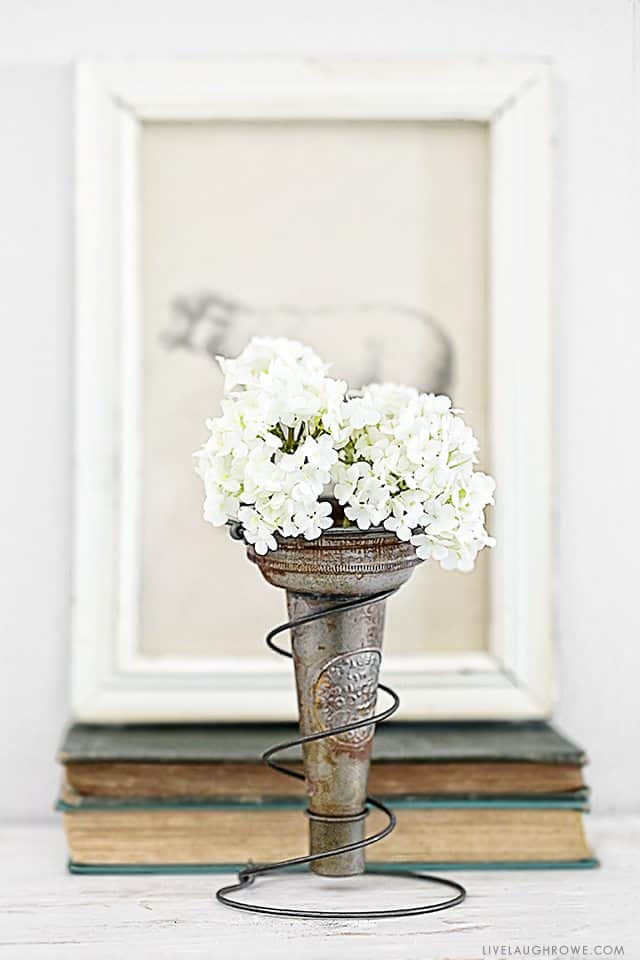 9. Holiday Spring Tree from Organized Clutter
Celebrate the holidays with a rustic touch! This Holiday Spring Tree, perfect for those who adore the charm of rust and reclaimed wood, brings a unique, festive spirit to your home.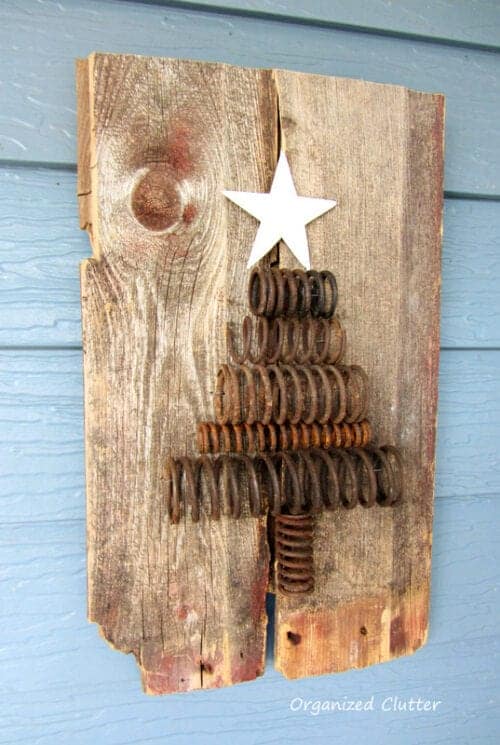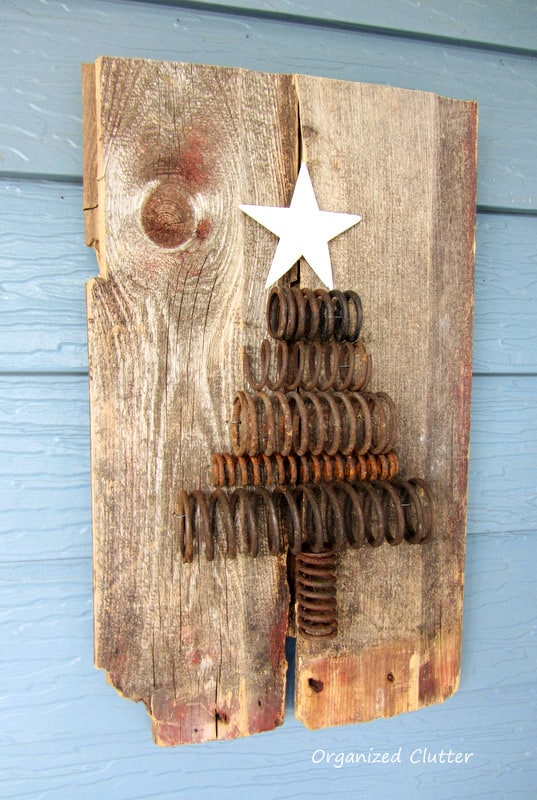 10. Rusty Spring Decorating from Homeroad
Unleash your creativity with old bed spring crafts, the latest trend in home decor! These quirky, vintage pieces add a unique flair to any space. See the possibilities yourself!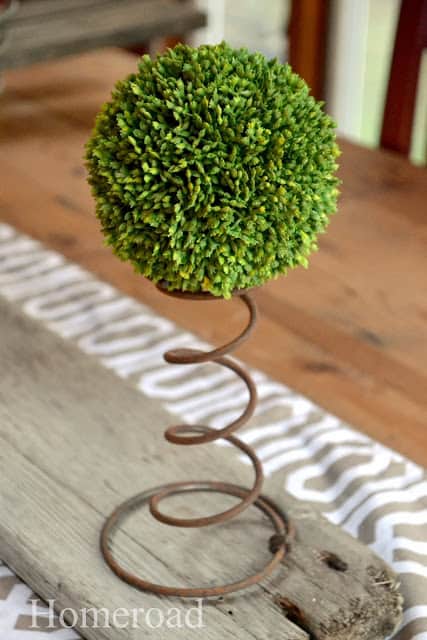 11. Rusty Spring Vases from Four Corners Design
Discover the charm of Rusty Spring Vases! Transform rusty springs and test tubes into whimsical single-stem holders.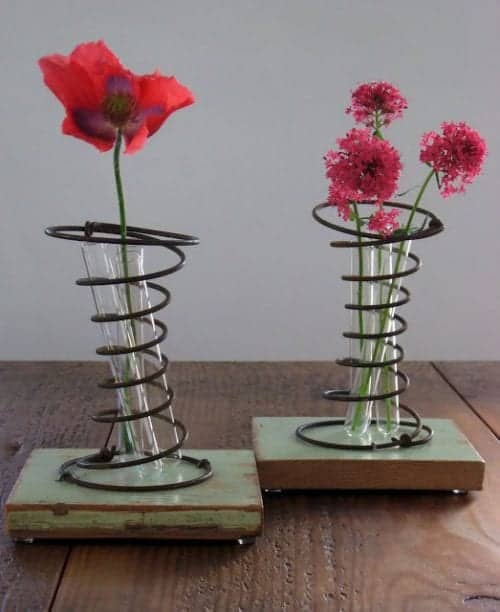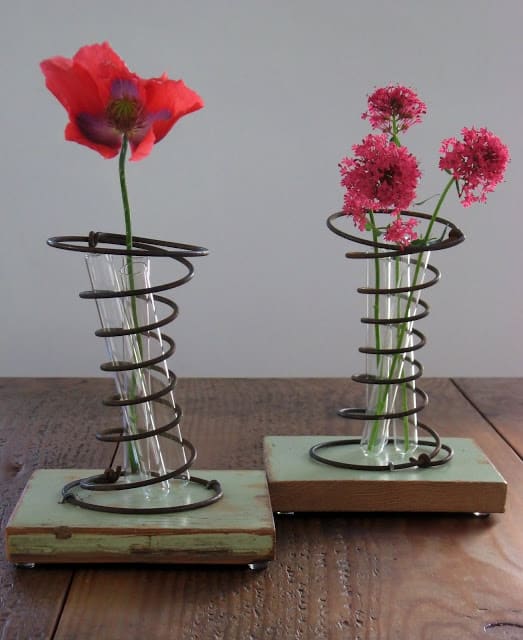 12. Bed Spring Candle Holders from Artsy Vava
Transform rusty old bed springs into quaint candle holders with this budget-friendly DIY. Just add Dollar Store candles wrapped in fabric for a rustic vibe.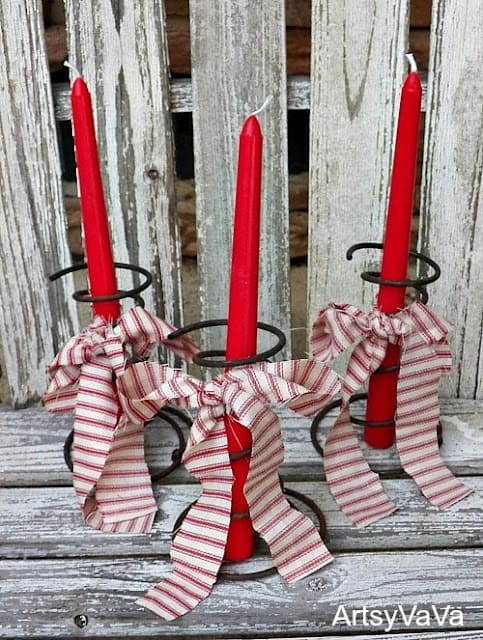 13. Spring Trellis from Karen W
Create a unique garden trellis with old mattress springs. Perfect for climbing plants, adding a touch of vintage charm to your garden space.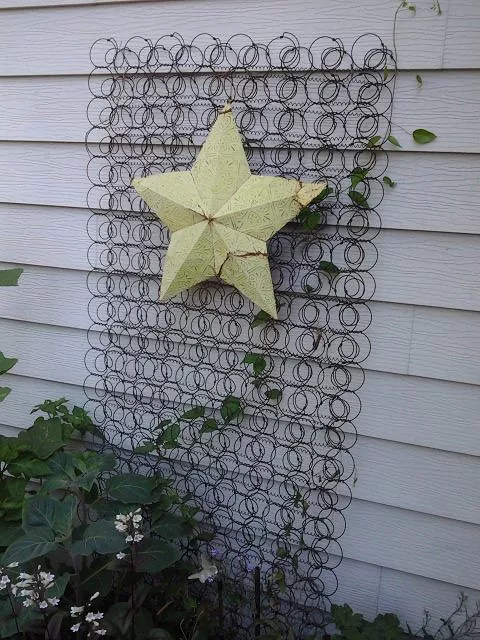 14. Vintage Spring Photo Display from Four Corners
Showcase your memories with a vintage spring photo display. An inventive way to present your favorite photos with a charming rustic touch.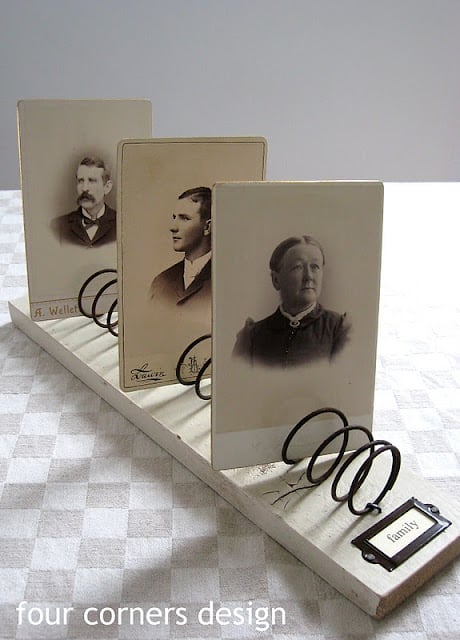 15. Bed Spring Ornament Display from Brenda
Display antique ornaments with a twist using an old bed spring, turning it into a quaint, primitive ornament holder complete with festive greens. Such an easy project!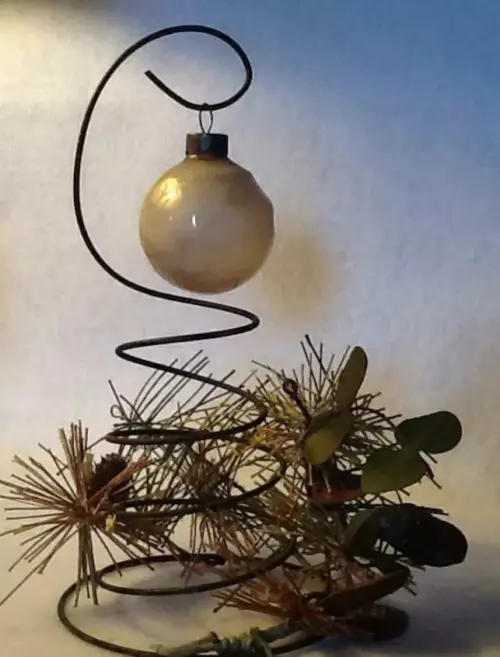 16. Repurposed Bed Spring Sconces from
Create unique wall sconces by repurposing rusty old springs and glass from the thrift store. Pair with reclaimed wood for a rustic, charming light fixture.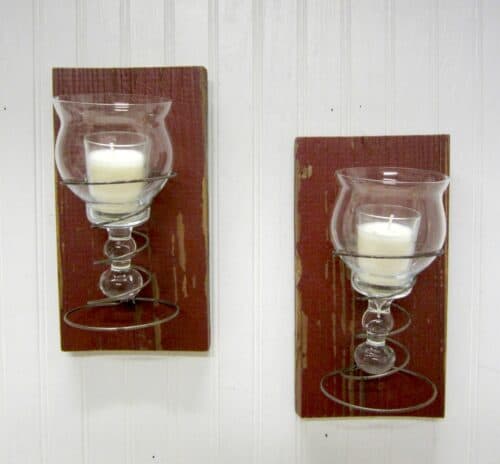 Are you wondering where you can find old metal Springs? You can purchase Vintage Springs here on Etsy!
Our Crafting Essentials List:
Title:
16 Rusty Vintage Spring Crafts for Your Home
Keywords:
bed spring crafts
Last Updated:
November 7, 2023