One of the easiest crafts to make is a Santa Mason Jar Gift. This is the perfect gift to give during the holidays. Here are step-by-step instructions. If you make a purchase using the links included, we may earn a commission.
I am so excited to share my Santa Mason Jar Craft with you today because I just LOVE how they turned out.
Last year I made these Christmas Ornaments and someone commented to me on Pinterest that the same idea would be cute in a jar. So I thought I would give it a try.
These Christmas mason jars are so simple and something you could do with your kids. Tie a pretty bow and note around the lid and you have a cute gift for the kids to give out to their friends or teachers.
More Christmas Craft Tutorials:
Crafting and DIY are what we are all about here at The Crafty Blog Stalker, and we have several tutorials to show you how! Like Personalized Christmas Pillowcases, Balloon Ornaments, and Dessert Jar Gifts.
Be sure to look around the blog for more fun Christmas Craft Tutorials!
Supplies You'll Need to Create this Project: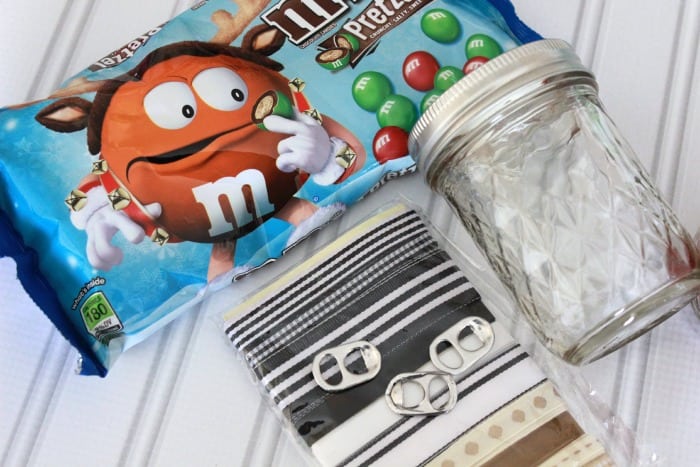 Santa Mason Jar Craft Instructions:
These steps are super simple! Are you ready?
Fill up the jar with red candy.
Twist on the lid.
Thread the black ribbon through a soda pop tab.
Wrap around the jar and secure with a knot. It is so simple that really anyone could make this!
Our Crafting Essentials List:
Title:
How to Make a Santa Mason Jar Craft and Gift
Mentions:
30 Minutes or Less, Christmas, Crafts for Kids
Keywords:
santa mason jar craft
Last Updated:
November 1, 2023