I am so excited to share my Santa Mason Jar Craft with you today because I just LOVE how they turned out.  Last year I made these Christmas Ornaments and someone commented to me on pinterest that the same idea would be cute in a jar.  So I thought I would give it a try.
Santa Mason Jar Craft and Gift
This is a craft that is so simple to do and something you could do with your kids.  Tie a pretty bow and note around the lid and you have a cute gift for the kids to give out to their friends or teachers.
Supplies needed: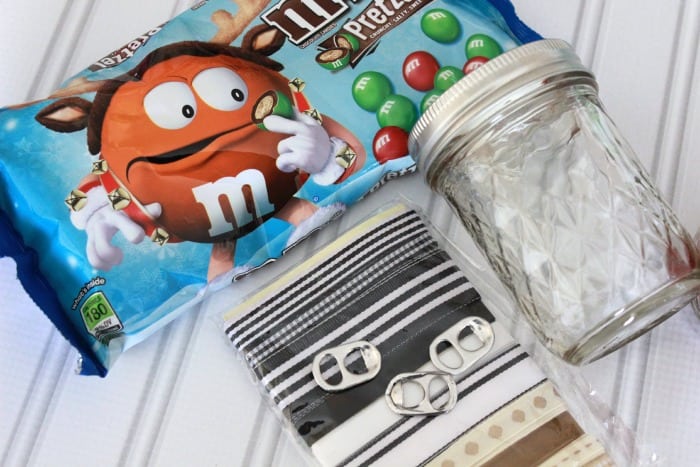 Feel the jar up with red candy
Secure with the lid.  Now thread the black ribbon through a soda pop tab
Wrap around the jar and tie with a knot. It is so simple that really anyone could make this!
I am making some cute gift tags to go with this – I will share those once I have them ready.