I am so excited to share my Santa Mason Jar Craft with you today because I just LOVE how they turned out.  Last year I made these Christmas Ornaments and someone commented to me on pinterest that the same idea would be cute in a jar.  So I thought I would give it a try.
Santa Mason Jar Craft and Gift
This is a craft that is so simple to do and something you could do with your kids.  Tie a pretty bow and note around the lid and you have a cute gift for the kids to give out to their friends or teachers.
Supplies needed: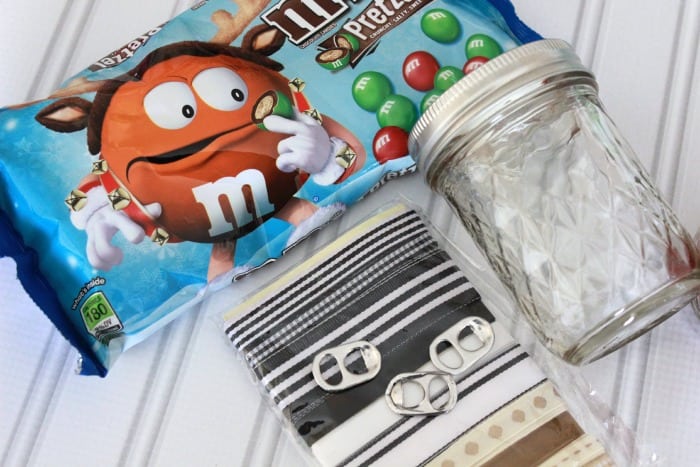 So remember my Santa Christmas Ornament from last year:
We are going to do that same idea.
Feel the jar up with red candy
Secure with the lid.  Now thread the black ribbon through a soda pop tab
Wrap around the jar and tie with a knot. It is so simple that really anyone could make this!
I am making some cute gift tags to go with this – I will share those once I have them ready.
If you like this idea then you will probably enjoy my Star Christmas Ornaments
or check out my other Christmas Ideas 
This post may contain affiliate links. For more information please refer to our Disclosure Policy.