Don't buy envelopes for those special cards and invitations, make your own! Learn how to make various types of paper envelopes with these step-by-step tutorials.
Learn how to make a handmade envelope and you will never need to buy paper envelopes again!
This collection brings the best of envelope templates and tutorials into one place. Easy DIY craft ideas will show you how to fold and create the perfect envelope for your invitation, card or letter.
More Crafting Ideas:
We just love to craft! That is why we have so many craft tutorials that we want to share with you! Like these Glitter Painted Votive Candle Holders, this Candy Basket, and this Manly Beef Jerky Bouquet.
Take a look around and see all of the fun craft tutorials we have!
Paper Envelope Making:
Simply tap on the title above the photo to be taken to the step-by-step tutorial.
This is so pretty! Who wouldn't want to get a blooming envelope instead of a store-bought card?
This simple Origami Heart Envelope will make a sweet little gift by itself or you can make it even sweeter by putting something special inside.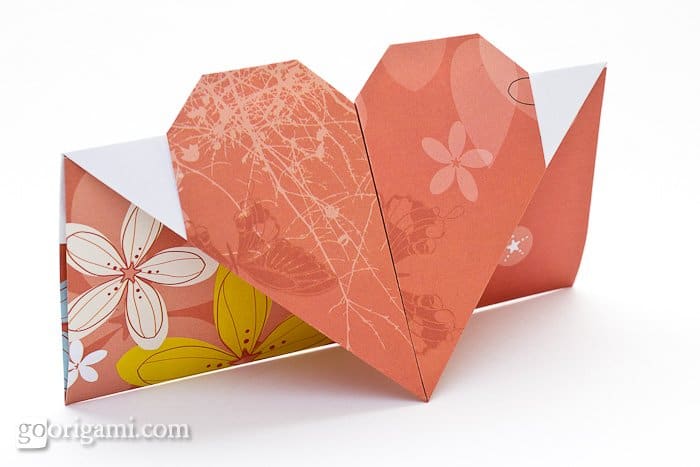 One of my favorite things to do is sew paper. My 2nd favorite thing to do is pick up damaged books on the street and try to give them another life. Pair those together and you get these lovely envelopes
These could be fabulous for letters, invitations, birth announcements, birthday cards, or thank you notes… anything that requires a pretty envelope!
Beautiful! I don't know who wouldn't want to receive one of these gifts...it has a little bit of everything and is so very thoughtful!
6. Envelope Box from Simon Says Stamp
Take a look for a great tutorial on how to make an envelope/box and don't forget your scoring board!
Printable PDF templates to make your own envelopes in many different sizes.
These envelopes would work great for small gifts, little notes, or if you're hosting a spring party, how about little seed packet party favors?
With the holidays coming fast, I decided that I wanted to make homemade envelopes to give with gifts this year. I thought that it would add just that little something to a gift card.
It's been a while since my last free printable, and this time I worked hard to bring you these cute little printable envelope templates and envelope liners!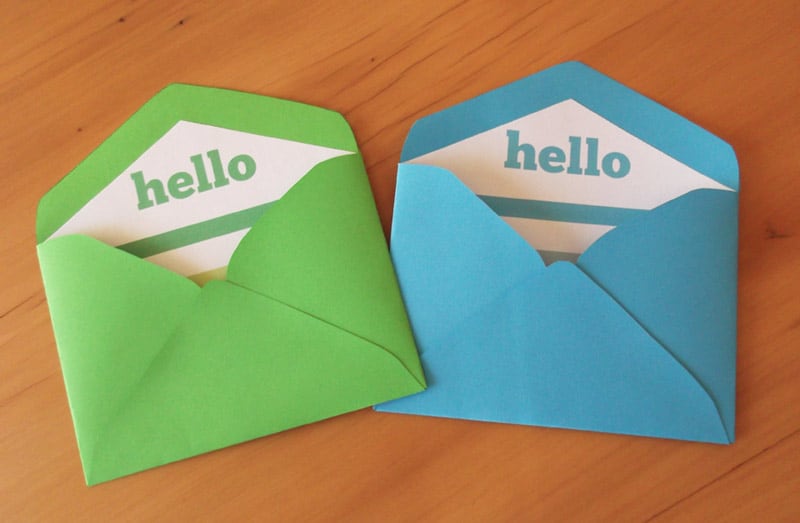 More envelope templates, this time allowing you to print your own airmail envelopes on letter-size paper.
Learning how to make an envelope from scrapbook paper is super easy and fun! You can choose any paper, any pattern and make them any size appropriate for your event. This is also a fun craft for kids to make and send "mail" to each other.
I'm so excited to share this DIY with everyone! As you previously saw in one of my posts, I wanted to line our invitation envelopes with one of our engagement pictures, and here is how they turned out!
This is a very easy and simple project. It is a little folder where you can fit almost anything flat that you wish to send to your pen pal. And you have a nice envelope made up with all those leftover paper bags.
A tutorial on how to create your own heart envelopes. Not only are they darling, but they're easy to make, too!
Handmade envelopes cut from cutesy patterned paper.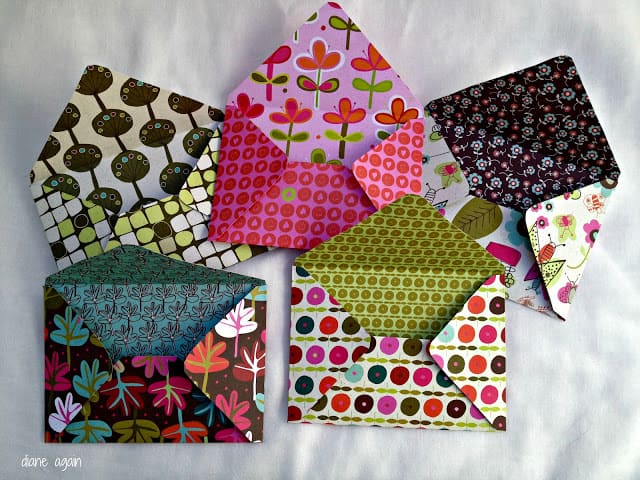 Envelopes that are both elegant and easy to make!
A free envelope template is available at the end of this post to save and print.
This is a simple tutorial for an origami envelope that opens up like a box. You can use it as an envelope for a notecard, of course, but also to wrap small flattish items such as thin notebooks, books, and similar.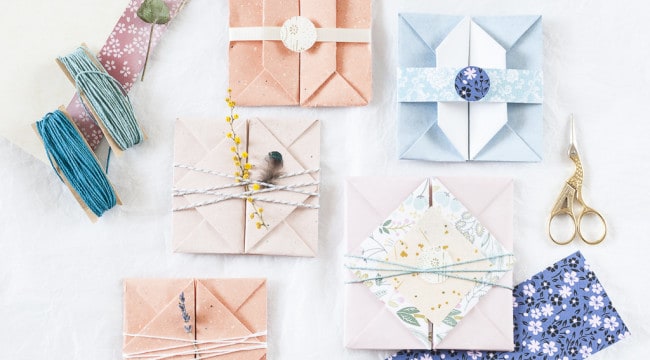 This envelope works with any kind of paper, and — spoiler alert — there are no fancy tools required. In fact, the only materials you need are a piece of paper (scrapbook paper will do), a pair of scissors, and a glue stick.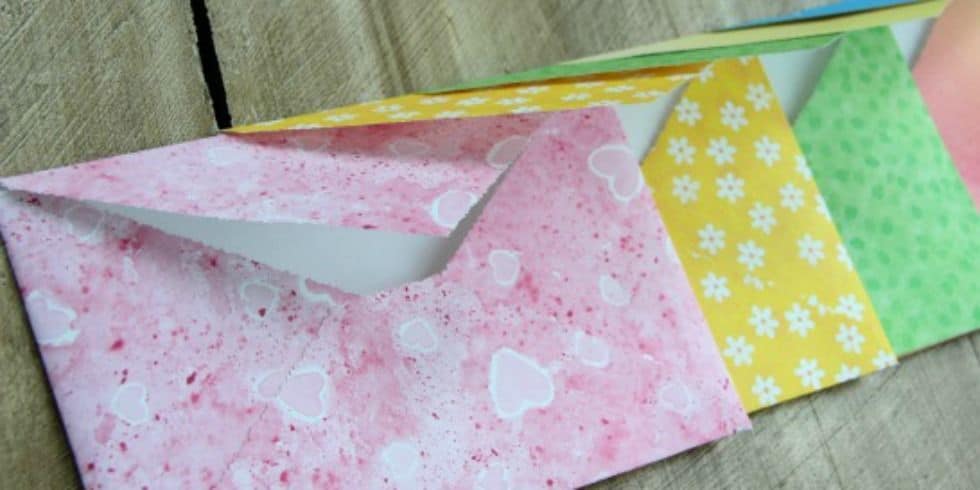 Which paper envelopes are you going to make? We'd love for you to share a photo!
Our Crafting Essentials List:
Title:
20 of the Best Step-by-Step Paper Envelope Making Tutorials
Keywords:
envelope making
Last Updated:
September 6, 2023