Grilling season is here, and we've got the best grilling recipes! Learn how to grill Beef Teriyaki, Mexican Street Corn, and more with step-by-step instructions.
Have you ever gotten out of the car after a long day of work and that delicious smell of something grilling hits your nose?
It makes me want to go door to door to find the source and invite myself over for dinner.
More Recipe Round-ups:
I'll be the first to admit that I don't love to cook, but I do love gathering around the table and talking about our day.
To help with meal planning, I go to recipe round-ups where I can get a lot of recipe ideas in one place. Like 25 Easy and Simple Popcorn Recipes, 20 Easy Pasta Salad Recipes, or 20 Simply Delicious Slow Cooker Recipes.
Best Grilling Recipes:
Simply tap on the project title to be taken to the step-by-step recipe tutorial.
Tropical Pineapple & Honey BBQ Ribs recipe, an easy ribs recipe with honey BBQ sauce, pineapple, lime, Caribbean seasoning, and cilantro.
This Ginger Pineapple Chicken is so good on the BBQ grill!
Move your shrimp boil from the stovetop to the grill with our Shrimp Boil on the Grill! Seasoned potatoes, tender corn, smoky sausage, and fresh shrimp cook to perfection in foil bundles and clean up couldn't be easier!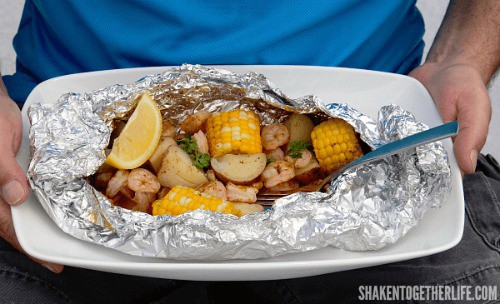 Just two ingredients make up the sauce in this easy grilled vegetable marinade. Add potatoes, peppers, onions, and zucchini. Add all your favorite veggies!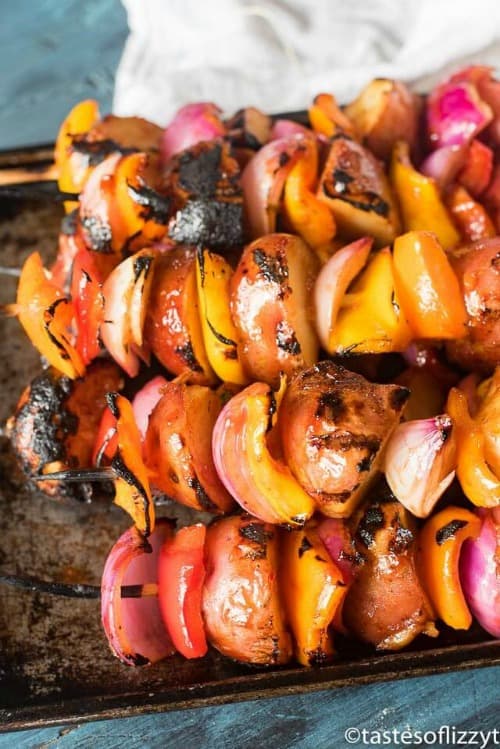 5. Garlic Sirloin from Like Mother Like Daughter
These garlic sirloin kebabs are smothered in homemade garlic butter and grilled. They make a great dinner.
Make a delicious Chicken Marinade using Coca-Cola, BBQ Dry Rub, and Lemonade. Below is the Chicken Marinade Recipe for Grilling.
Looking for that perfect grilling recipe that's just slightly different? These Asian Marinated Grilled Shrimp Skewers are bursting with flavor and super simple to make.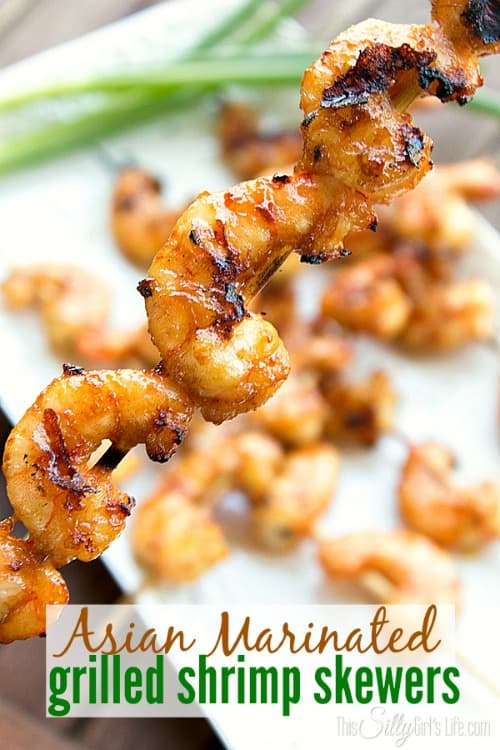 Without a doubt, grilling is my favorite way to cook pizza and I have an easy tutorial on how to grill pizza to start your summer off right! I know you are ready for the tutorial, so let's get grilling!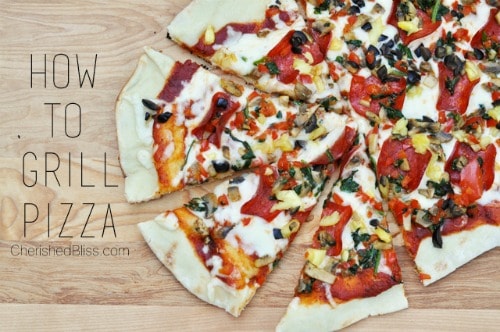 Grilled ribs are a staple in our house over the spring and summer months. Between grilled, smoking, or cooking ribs in the oven, we are always fired up for grilling ribs with the family.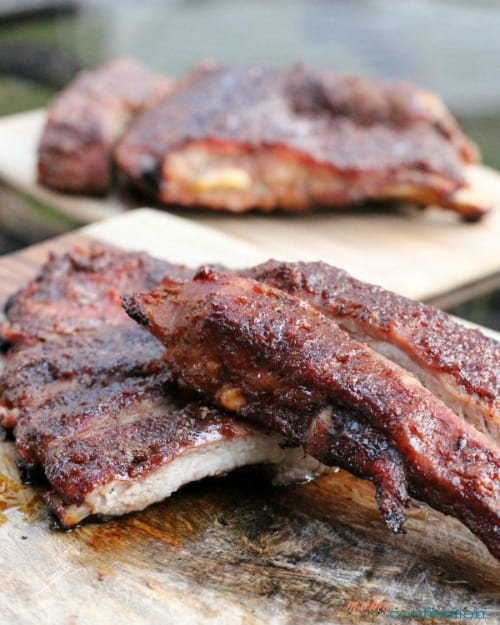 Grill delicious chicken made with a Coca-Cola marinade. Below is the easy Coca-Cola Chicken Drumsticks recipe.
Hearty and delicious, this quick, homemade classic grilled ham and cheese is the best! Rich butter, soft bread, plus tangy mayo, and mustard combine with ham and cheddar cheese for an amazing meal!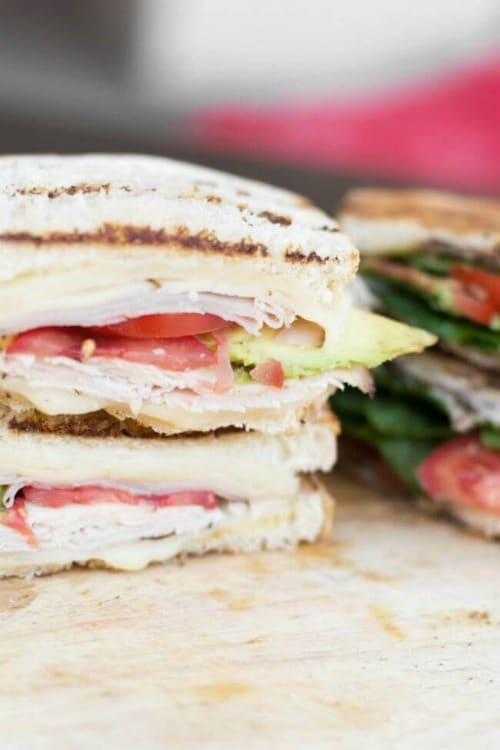 Grilled Mexican Street Corn is the perfect grilled corn slathered with an amazing mayonnaise blend and topped with parmesan cheese and chili powder. This is one of the best corn recipes you will eat!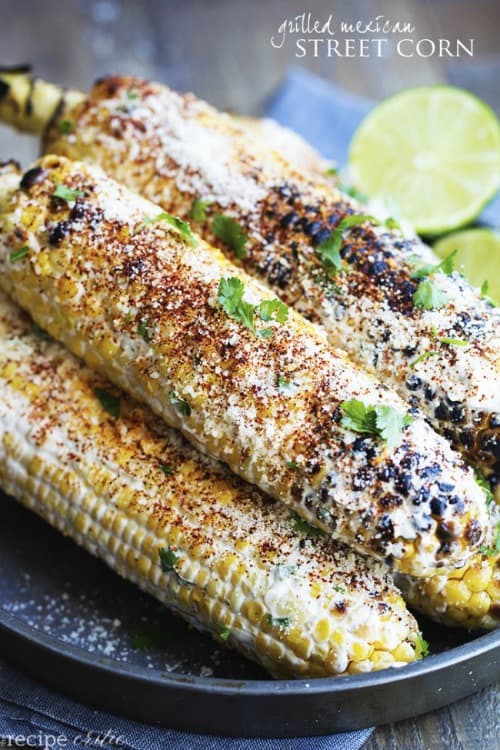 Dijon Mustard Marinade for Grilled Chicken is delicious and so easy to make. Put this one on repeat all summer long.
This Sausage and Vegetable Tinfoil Dinner is another one of those simple recipes that can be quickly thrown together in no time.
I love this recipe because it is SO quick! And during the summer who really wants to spend too much time in the kitchen? Not me! I wanna be playing with my family!
I absolutely love these Grilled Mushrooms on Skewers in every constellation! This easy marinated mushroom recipe is perfect for the grill.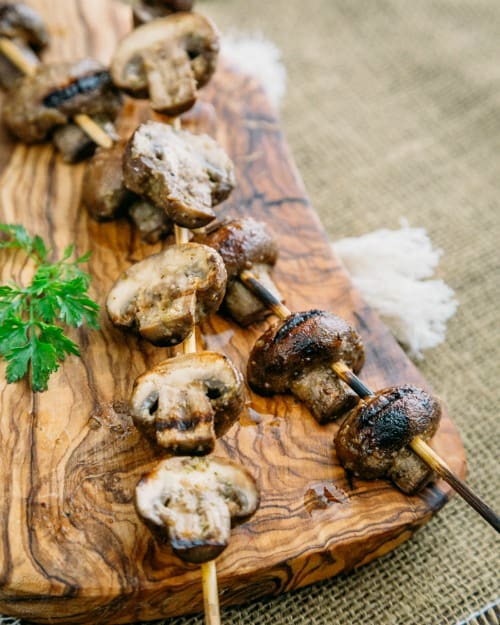 Just 4 ingredients are all you need for the best chicken marinade!
Perfect Grilled Steak with Herb Butter features a homemade steak seasoning and buttery herb finish. This easy sizzling grilled steak recipe is mouthwatering!
These easy grilled 3-Ingredient Grilled Ranch Potatoes are quick, absolutely delicious, and make the perfect side dish for any summertime meal!
Grilled Huli Huli Chicken is a five-star recipe! The marinade is quick and easy and full of such amazing flavor! You will make this again and again!
This Grilled Malibu Chicken is grilled, which makes it lighter in calories, yet simple and flavorful.
If you love these recipes, please help me by sharing this post on Facebook and Pinterest!
Our Baking Essential List:
Title:
21 of the Best Grilling Recipes with Step-by-Step Instructions
Mentions:
Grilling Recipes, Recipes for Dinner
Keywords:
best grilling recipes
Last Updated:
November 30, 2023