Make the best Ranch you will ever taste with this Dry Mix Ranch Dressing Recipe. Below is the complete recipe tutorial!
In our house, Ranch is its own food group, and I have to admit that I am a bit of a ranch snob.
I love ranch and eat it on just about anything and everything but if the ranch isn't good, I will pass on that salad or vegetable completely.
There is no way that I am not the only ranch snob in this world, so below is the BEST ranch recipe you will ever try!
More Delicious Recipes:
Did you know that we love to share our most favorite tried and true recipes with you? Like Steamed Butternut Squash in the Microwave, Lemon Meringue Pie, and Cheesy Ranch Potatoes.
Be sure to look around the blog for more delicious recipe tutorials!
Ingredients For Ranch Dry Mix:
This post contains affiliate links.
Black Pepper ¼ C
Parsley Flakes 1 ½ C
Garlic Salt ½ C
Kosher Salt 2 Tbsp
Granulated Garlic ¼ C
Granulated Onion ¾ C
Dill Weed 2 Tbsp
I bought most of the spices in the bulk section of my grocery store. I love buying spices in bulk because they are so inexpensive. I spent about $2.50 for all of the spices. I love it!
Dry Mix Ranch Recipe:
The easiest way I found is to add all of the ingredients to a quart size mason jar. Shake to combine. Makes about 3 ½ cups of dry mix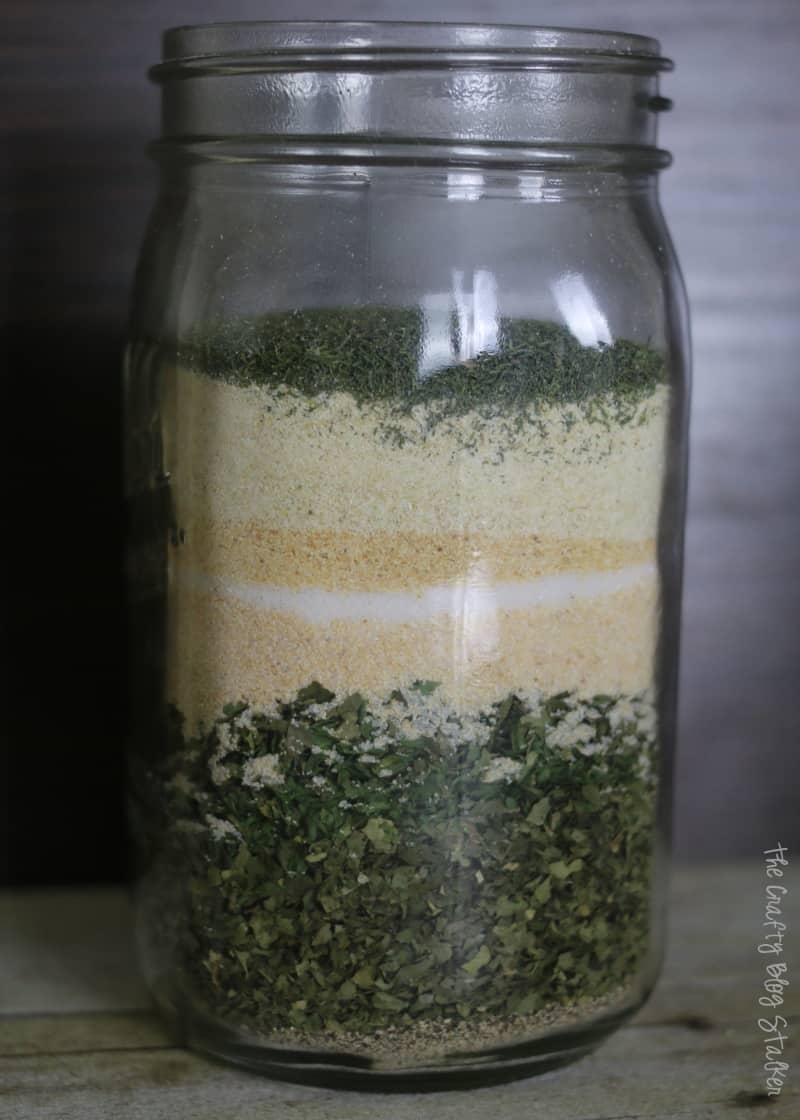 Screw the lid on tight, and simply shake the jar to combine and mix all of the spices.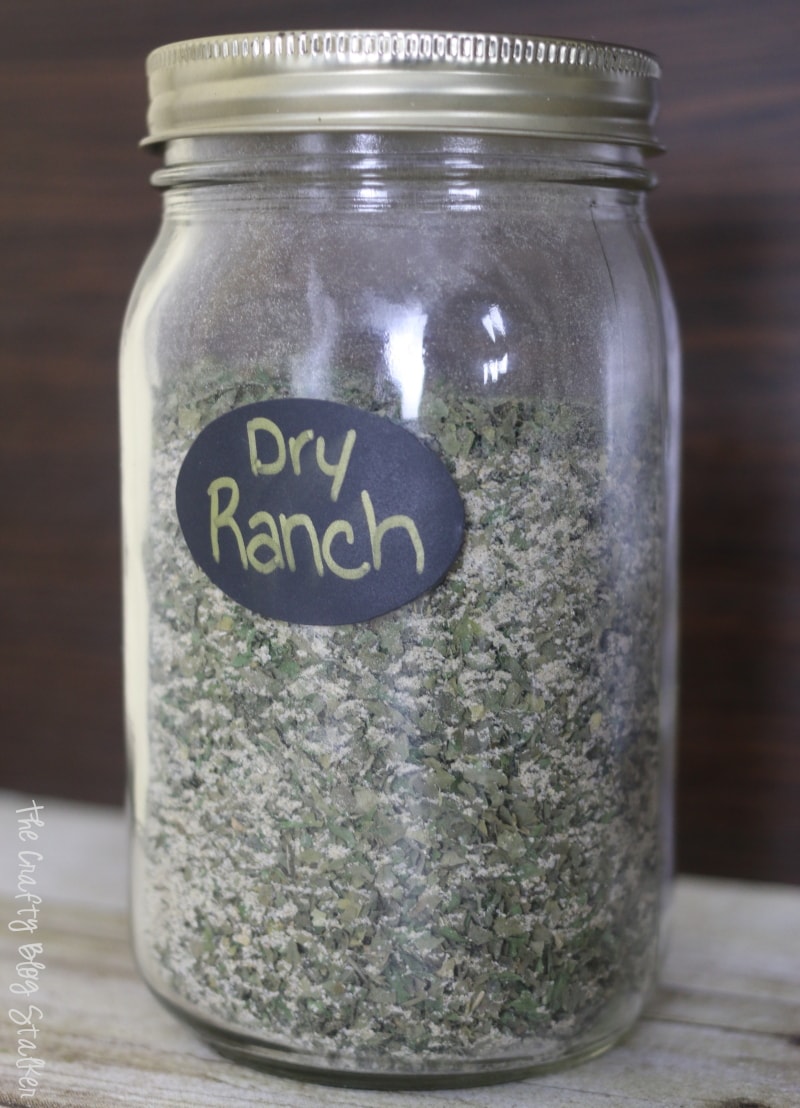 It's that easy. The dry ranch mix is complete. Makes about 3 ½ cups of dry mix
Ingredients For Ranch Dressing:
1 Tablespoon dry ranch mix
1 Cup mayonnaise
1 Cup buttermilk
¾ Cup sour cream
½ teaspoon lemon juice
Best Homemade Ranch Dressing:
The dressing will thicken in the refrigerator. Makes 3 cups.
Add the ingredients to a small bowl and whisk until nice and creamy.
Pour the dressing into a pourable bottle to store in the fridge. I use a Rubbermaid 1 quart bottle, it works perfectly.
For dinner the next night we made homemade Chicken Nuggets (another family favorite). This Ranch is the perfect dipping sauce and dinner was a huge success!
I have had several people ask about the expiration date. I would suggest going off the buttermilk expiration date. As for the dry mix, spices don't go bad, but they can lose their potency.
Don't need 3 ½ cups of dry ranch mix? I also have a Smaller Portion Recipe for Best Homemade Ranch.
And if you make this Ranch, please share a photo! We'd love to see it.
Our Baking Essential List:
[mv_create key="29" type="recipe" title="Best Ranch Dressing Recipe and Dry Mix" thumbnail="https://thecraftyblogstalker.com/wp-content/uploads/2017/02/Best-Homemade-Ranch-Recipe-10.jpg"]