Hi I am LeAnn, I am excited to be blogging for you all at Crafty Blog Stalker Readers. I am a chef trained in the school of burnt forearms and cut fingers.( Laugh, here) ! Seriously, over the years I have figured out how to make really good food from what you store in your pantry. (To learn more; head on over to www.pantryfriendlycooking.com for all the details.)
My love of cooking started with a few Mexican Recipes from my youth… in Arizona. Mexican cooking was my first love. ( Shh! Don't tell my husband, He thinks he is) Good thing he likes Mexican food too.
Spanish Rice is one of the recipes I teach in my Basic Mexican Cooking Class. Everyone loves it and is so excited to receive a secret spice packet to take and make it at home. I love the feedback when they say "my family loved it and it was easy just like you showed us "Nothing makes me prouder to see my students actually preparing my recipes at home.
Stop thinking about that dry, flavorless side dish you push around on your plate when you think Spanish rice. This recipe will seriously change the way you feel about rice.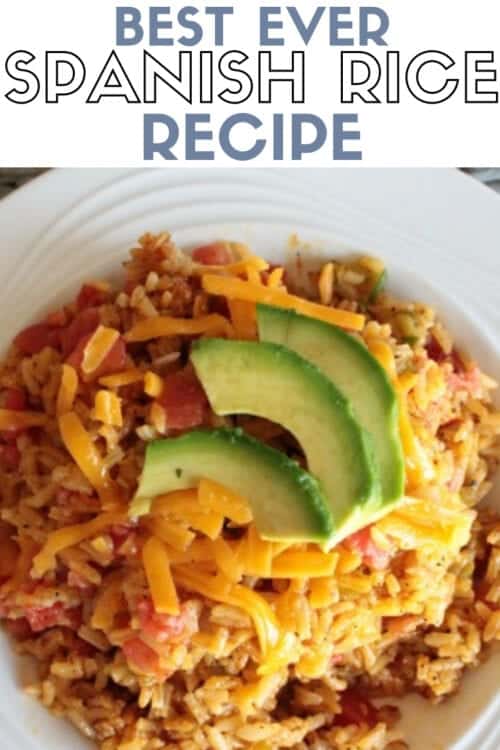 SECRET WEAPONS
Pressure Cooker
I hear it all the time. I am scared of the pressure cooker. What if it blows up? Trust me it will not blow up if you follow the manufactures directions. My favorite brand is the BRK made in Germany. It is dual gauged and has a one-handed lid. It is stainless steel so it will work on any type of cook-top.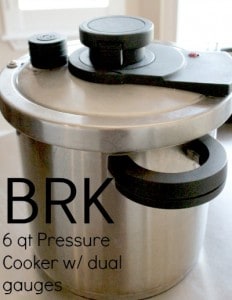 Any brand is good. Personally, I have 3 different brands. Try this recipe and you will be a believer.
Ground Annato is a woody earthy seed that is sold at every Mexican market. Many chain grocery stores within a largely Hispanic area will also carry it. It gives the rice a woodsy flavor and creates beautiful golden red colored rice.
How to Make the Best Ever Spanish Rice in a Pressure Cooker
Olive Oil
½ diced bell pepper
½ diced onion
1 clove garlic, pressed
1 cup whole grain rice (any kind works)
2 cups chicken broth or stock
1 tsp salt
½ tsp black pepper
½ tsp ground annato
½ tsp paprika
1 tsp chili powder
1 cup diced canned tomatoes, drained and rinsed
½ cup shredded cheese
2 tablespoons roughly chopped cilantro
Drizzle olive oil in the bottom of a pressure cooker. Add the vegetables and garlic and cook until onions are slightly translucent. Add rice, stock, and spices. Bring to a boil without the lid. Once it begins to boil place pressure cooker lid on and cook until the pressure gauge is steaming really hard, reduce the heat to medium and time for 5 minutes. Once the timer goes off remove from heat and let the pressure release naturally. Once the pressure is released add the drained tomatoes and cheese. Garnish with cilantro and serve. Makes 6-8 servings.
Spanish Rice is so easy in a pressure cooker. Try it and become a believer. My students Are!
Do you have a favorite Mexican Dish Recipe? Share and leave a comment below!
Our Baking Essential List:
Follow The Crafty Blog Stalker