Homemade Strawberry Shortcake is the perfect summertime snack or dessert recipe. Easy to make with only 4 ingredients and it's low calorie!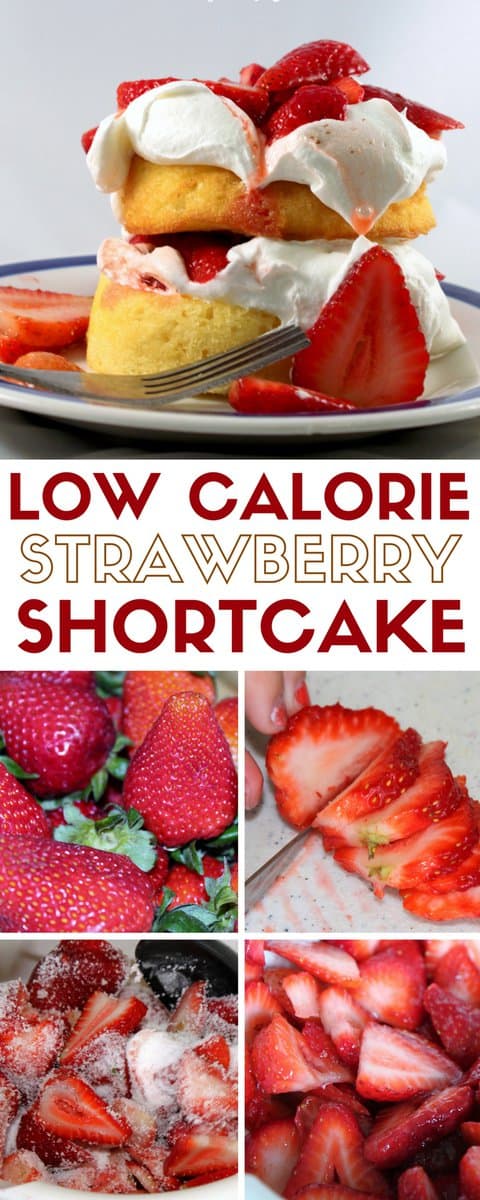 Strawberry shortcake is the perfect summer time treat! Don't worry, you can keep your diet with this delicious treat.
Click here for a printable PDF version of this recipe.
Recipe:
2lbs Strawberries
1/2 C Splenda
Fat-Free Whipped Cream
16 shortcakes
How to Make Low Calorie Strawberry Shortcake
My 10-year-old daughter helped me makes these. She started by cutting off the leafy tops and slicing the strawberries.
Put all the slices into a bowl and add 1/2 Cup Splenda.
Stir until the sugar is well mixed and coats the strawberries evenly.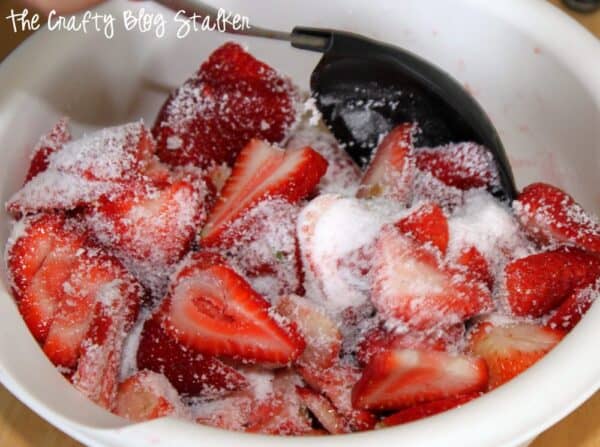 Put a lid on the bowl and set aside in the fridge. When you let it sit for a couple hours, the Splenda will create a natural strawberry syrup that is delightful!
This is what they will look like after a while. The longer you let them sit the more syrup they will create.
When the strawberries are ready you can begin layering the shortcake. This is the fun part because you can add as much or as little of the toppings as you would like.
I start with 1 shortcake, a scoop of fat-free Whipped Cream, a spoonful of strawberries and then repeated for a Double Decker Strawberry Shortcake.
Here are the calorie counts:
1 shortcake – 110 calories
1/2 Cup sliced Strawberries w/ Splenda – 50 calories
1/2 Cup Fat-Free Whipped Cream – 50 calories
That means my huge double decker Strawberry Shortcake is 320 calories, but I could have easily only had 1 shortcake with half the whipped cream and strawberries for 160.
Now that is not a bad dessert – and delicious too!
What is your favorite low-calorie dessert to indulge in? Share and leave a comment below!
And let's be friends on Pinterest so you can see all the delicious recipes I'm pinning!
You Might Also Like: