Using the Fuse Tool from We R Memory Keepers create awesome bookmarks for you and your kids. Create all sorts of awesome crafts with The Fuse Heat Tool. I received a free We R Memory Keepers Fuse Kit in exchange for this post. All opinions expressed are 100% my own.
Have you seen the Fuse tool from We R Memory Keepers? This tool is absolutely awesome and is one of my favorite crafting toys.The Fuse is a heat tool that easily allows you to easily create custom pockets and sleeves for use in sealing keepsakes, memorabilia, crafts and party decor.
The other day I was playing in my craft room and had the perfect idea that my Fuse would be great for, bookmarks! My kids are all big readers so this was something that I could make for them that they would use and joy.
Supplies Used: Some links may be too similar items when exact items couldn't be found online. Feel free to change the supplies to accommodate what you already own. These are just the supplies that I used.
I started by stamping some fun images on pieces of white card stock. You could really use any size that you want, mine measure 1 3/8 by 4 3/8 inches.
Once my bookmarks were stamped I took a page protect and slid my bookmarks inside and used the fusing tips to go around the two sides and the base.

Next, I added several pinches of loose sequins. Here are some similar sequins
I found online. I made sure there was a bit on each side of the paper.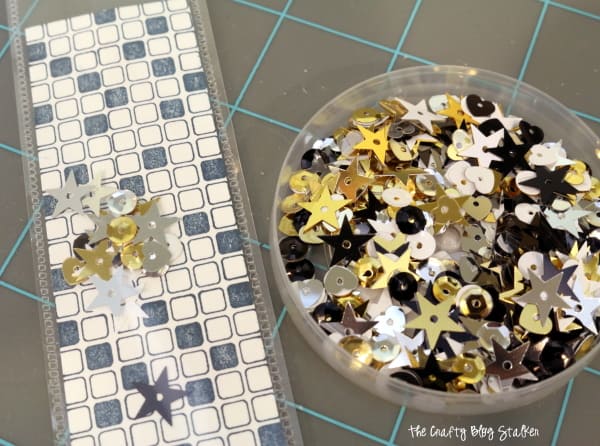 With the welding tip, I sealed the top shot so none of the sequins would fall out.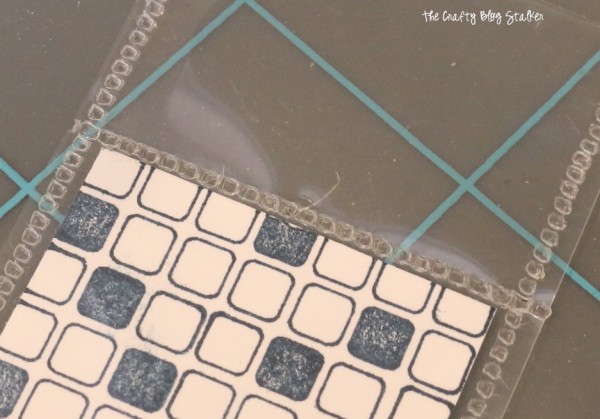 For the next part, I switched out the tips and used the cutting tip. The tips simply screw on but if you change out during use they will be hot. First, unplug the Fuse tool, and either let it cool completely before you switch the tips or use a pair of pliers to unscrew the hot tip.
I wanted a cute top to my bookmarks so I used a tag punch to create a pattern for my bookmark.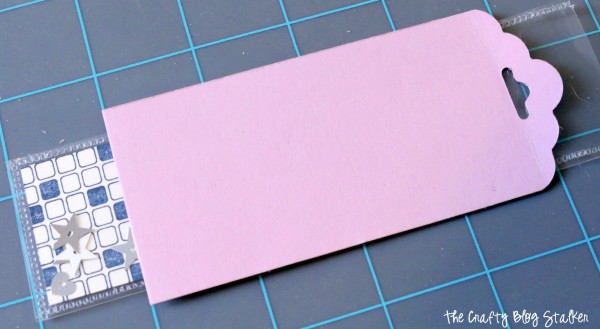 I placed it on top and went around the curvy edges and the hole with the cutting tip on the Fuse tool. It worked perfectly!

The last step is to add a cute piece of ribbon through the hole on the top.

The bookmark is now finished and ready to be used! – I just love to see my kids reading!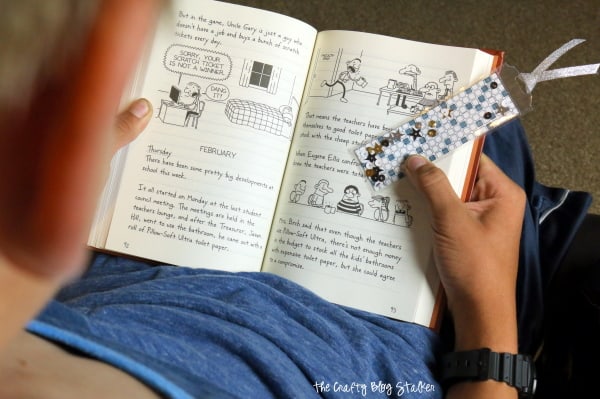 Here are all four of my finished bookmarks. They all turned out so cute.

The Fuse tool really is an awesome tool and it is so fun to play with and see what can be made with it.
What would you fuse?