This post may contain affiliate links. Read my disclosure policy here.
Use Vaseline as Fingernail Polish Prep. No more polish on the area around your nail!
Sparkler Shield. Use a plastic cup as a sparkler shield to keep those little hands from the hot sticks!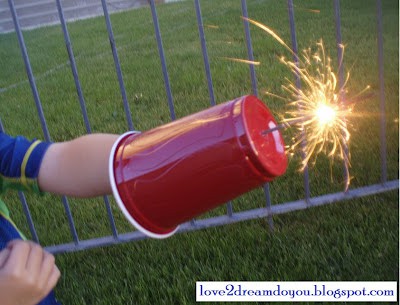 Wrap a rubber band around a Cut Apple to keep the pieces together and you won't have brown icky pieces at lunchtime!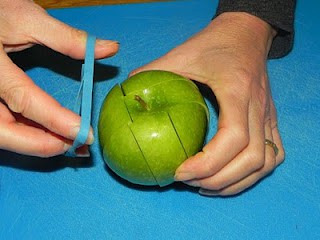 Keep the summer bugs out of your drink with a cupcake liner. No more drinking that extra protein!
Recycle a Johnson's Lotion bottle to make a faucet extender for smaller hands!
Rub a clean Chrome faucet with Wax paper Sheets and it will keep the water spots away.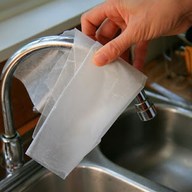 Use a dollar store Wiffle Ball to make beautiful flower balls. Just push the stem through the holes!
Which tip is the best tip of the day for you? Share and leave a comment below!
SAVE WHY DIDN'T I THINK OF THAT? 24 USEFUL TIPS TO YOUR FAVORITE PINTEREST BOARD!
And let's be friends on Pinterest so you can see all the fun crafts and DIY I'm pinning!
You Might Also Like: