Turn those comfy pants into easy sew jean capris. This step by step tutorial will get you ready for summer without having to buy an all new wardrobe.
I absolutely love a comfortable pair of capri pants.  They need to fit nicely around the waist and, of course, make my hiney look good, but what I am most picky about is the length.  I like capris to go just a touch past the knee.  I don't like them to be mid-calf  or longer because then I just feel like I am wearing short pants and I don't feel as comfortable in them.  But that is just me.
My very favorite pair of capris I have had for several summers now and they are beyond broken in and getting closer and closer to being worn out. I have been concerned about finding another pair that are that perfect length.
Earlier this week I was going through my clothes getting rid of some and I found a couple pairs of jeans that I fit me good but I never seemed to wear. That is when my stroke of genius hit!  These will be my new favorite capris!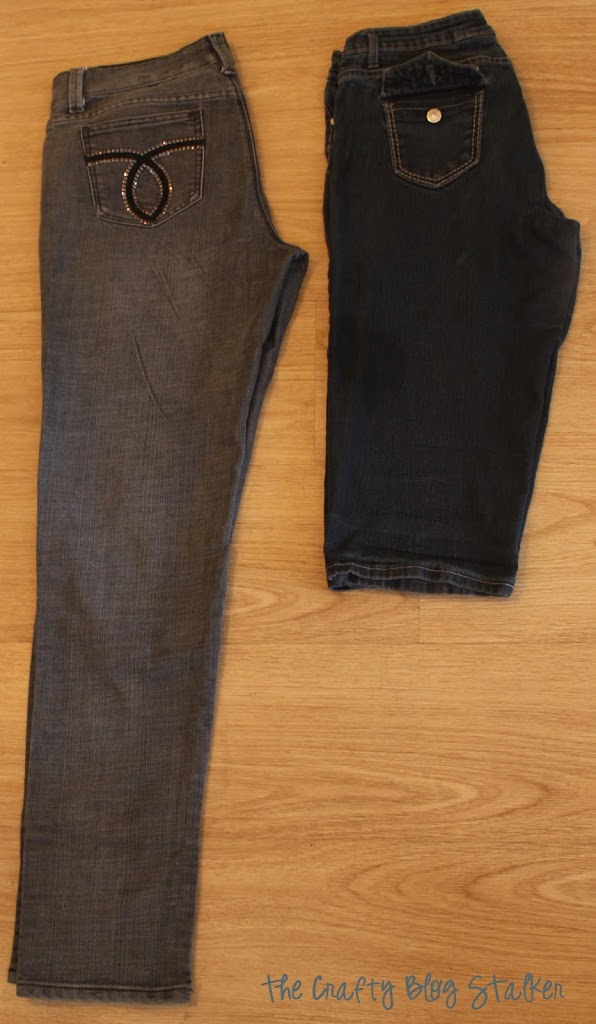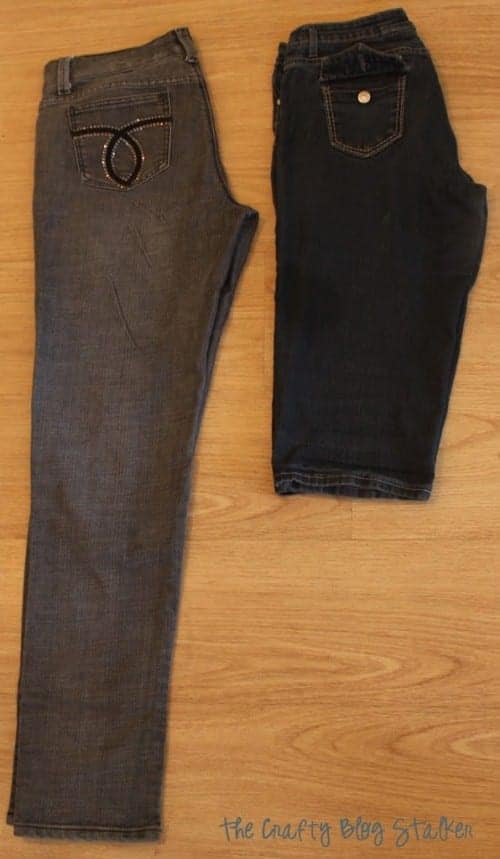 I used a pair of my favorite capris as the template to turn the long pants into capris. It really is pretty simple, I promise.
Supplies Used:
To begin the tutorial, click through to the next page.