I absolutely love a comfortable pair of capri pants.
They need to fit nicely around the waist and, of course, make my hiney look good, but what I am most picky about is the length. I like capris to go just a touch past the knee. I don't like them to be mid-calf or longer because then I just feel like I am wearing short pants and I don't feel as comfortable in them. But that is just me.
My very favorite pair of capris I have had for several summers now and they are beyond broken in and getting closer and closer to being worn out. I have been concerned about finding another pair that are that perfect length.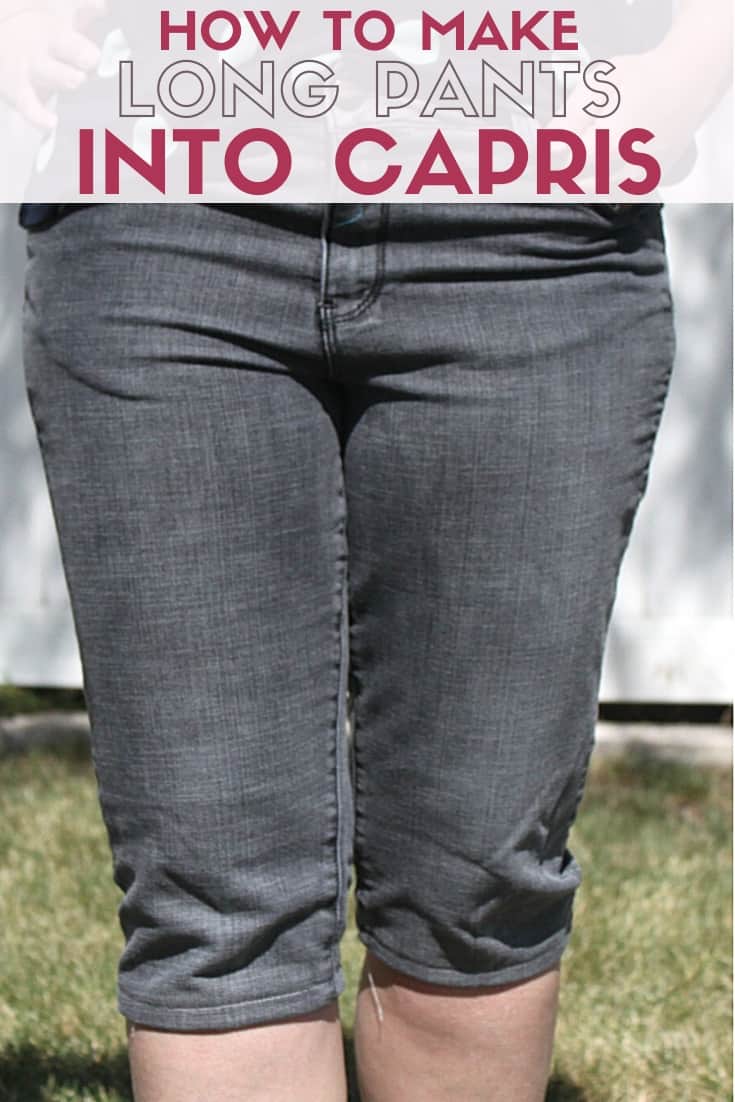 Earlier this week I went through my clothes to get rid of some. I found a couple pairs of jeans that fit me good but I never seemed to wear them. That is when my stroke of genius hit! These will be my new favorite capris!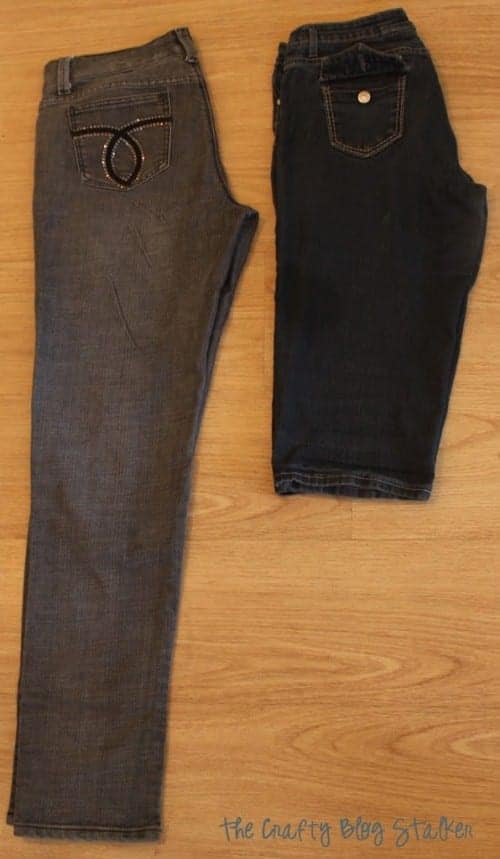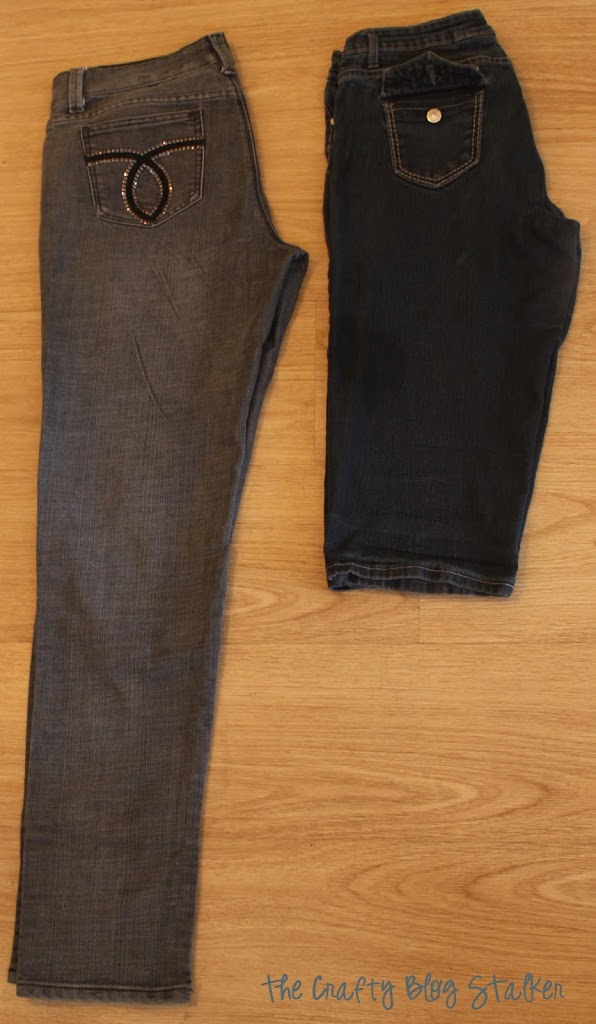 I used a pair of my favorite capris as the template to turn the long pants into capris. It really is pretty simple, I promise.
Supplies Used to Cut Pants into Capris
Items linked below may go to similar items when exact items couldn't be found online. Links are affiliate so when you purchase, I will get a small kickback to help fund the next tutorial!
How to Cut Pants into Capris
Fold both pairs in half. Lay the capris on top of the pants. Don't line up with the waist but rather the crotch of the two pairs. That way the length will be the same.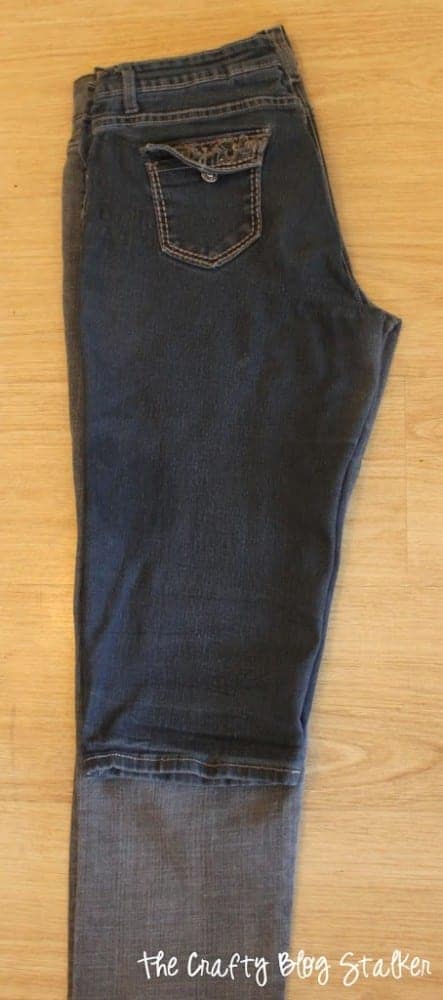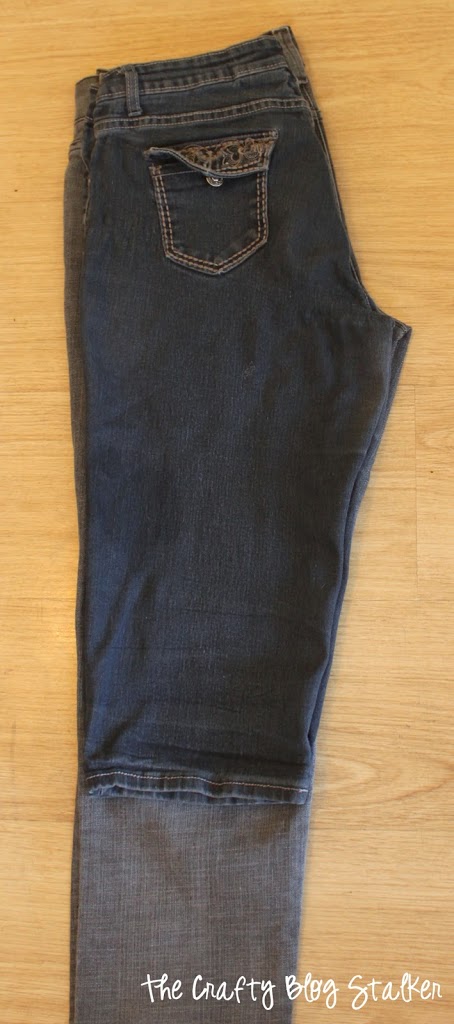 With a sharp pair of scissors cut the legs of the pants a little bit longer than the capris. You will need room to hem.
I used a serger along the raw edges of the legs, but this step is completely optional. I just don't like dealing with stringy edges.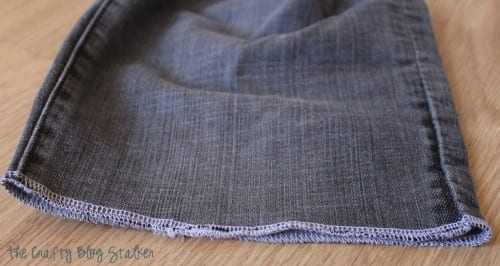 Turn the bottom ½ inch of leg under and sew.
I had originally planned to leave them like that but after trying them on they felt just a touch too long still so I gave the ends 1 more roll under and sewed again.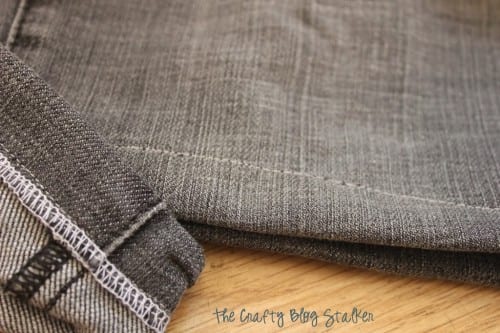 You can see two sew lines on the inside because I rolled it again, but only the one sew line shows on the outside. So I guess I really didn't need to serge the ends. Oh well.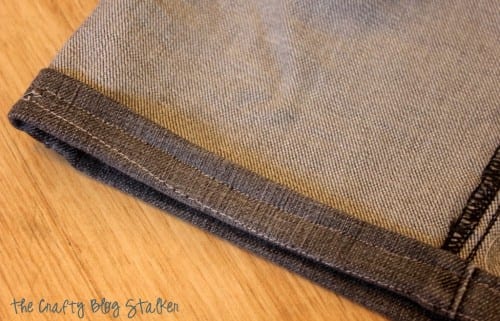 I tried them on again and they were perfect!
I am so excited to have another pair of Capris that I know I am going to feel great in!
What type of clothing are you picky with? Share and leave a comment below!
Our Sewing Essentials List
Follow TCBS