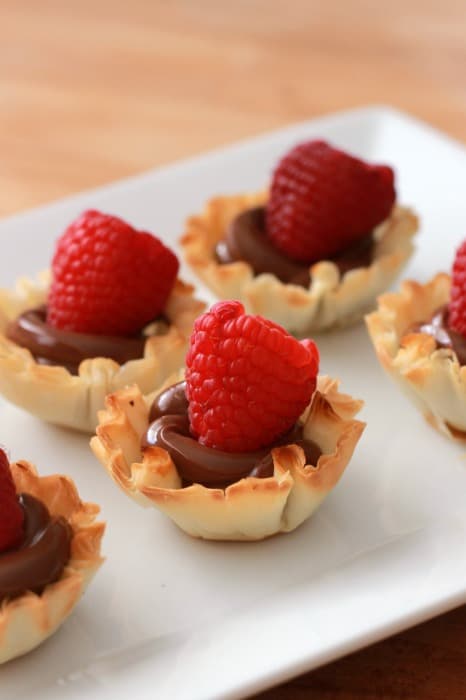 Nutella and Raspberry Fillo Cup
Have you ever been asked to bring something nice to a little get together but you are short on time?  Then this simple recipe will be perfect for you.  I don't even know if I can call it a recipe with how simple it is to make.  But it sure is delicious and very pretty!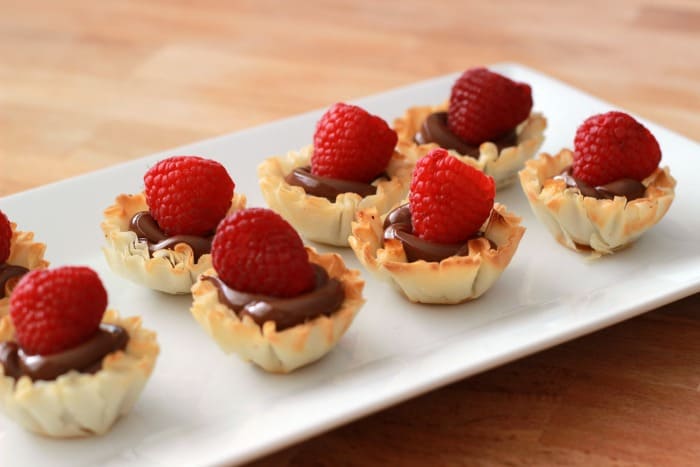 Have you ever tried using the premade fillo cups?  They are so quick and easy to use.  15 of the little cups come in the package for less than $2 (found in the freezer section).  You can use them straight out of the package or crisp them up a bit in the oven for 5 minutes at 350 degrees.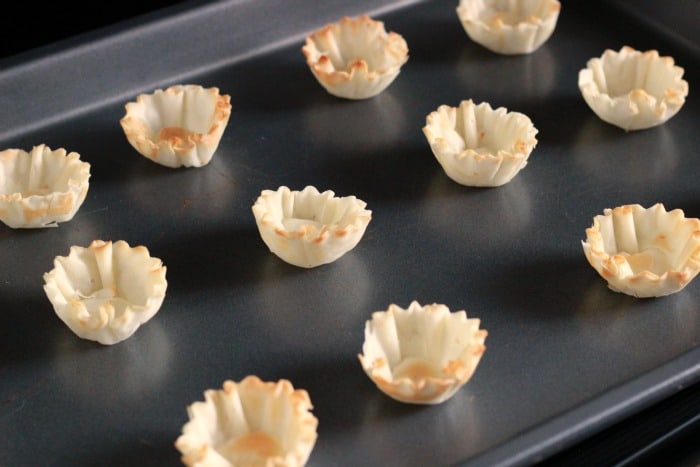 Add a delicious filling and it makes the perfect bite sized dessert.  Everyone will of course be asking for more and your dish will be the hit of the party and it only took you moments to make!
Simple Nutella and Raspberry Fillo Cups
Ingredients Needed:
1 Package of premade Fillo Cups (found in freezer section -15 cups)
1/2 cup of Nutella
15 large raspberries of 30 small raspberries (washed)
Preheat your oven to 350 degrees.  Arrange the Fillo cups onto a cooking sheet.  We are just going to crisp the cups up a bit so they don't get soggy.  You can use them straight out of the package but I like to crisp them up.  Once the oven is ready bake them for 5 minutes.