Use Mason Jar lids and a free printable to create this fast easy Clean or Dirty Dishwasher Sign.
Hey! This is Kelli, stopping by today from Ks Craft shack. I'm so excited to be joining you here today to share these fun, easy Dishwasher signs. There are five of us around here. I'm a former Culinary student who loves to cook so that means the amount of dirty dishes we produce can be pretty impressive! We've been working with the kids to get them to load their own dishes into the dishwasher as they use them. They're doing great, but I kept hearing the same question over and over again every day. "Are the dishes in the dishwasher clean or dirty?" I've seen dishwasher clean/dirty signs before, but why buy one when it's so easy to make it yourself?
Here's what you need to make your own:
First, print out the free printable provided. The size that it will print fits perfectly on a wide mouth mason jar lid. If you only have regular size lids, it will fit there too, but it will cover the whole lid.
Use colored pencils to color in the words, or the cups if you prefer. When you're finished coloring, carefully cut out both circles.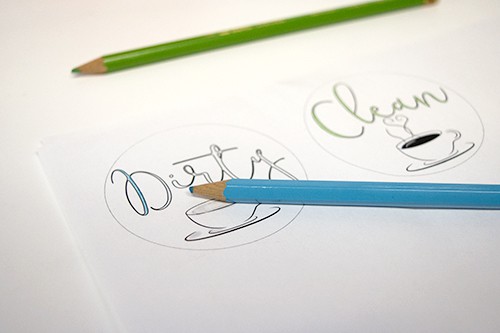 Use the acrylic craft paint to paint the mason jar lids. I used two different colors to help differentiate between the Clean side and the Dirty side, but I still wanted to use complimentary colors that matched my kitchen decor. I like the multi-surface craft paint. It adheres to the metal lids wonderfully. It took two coats.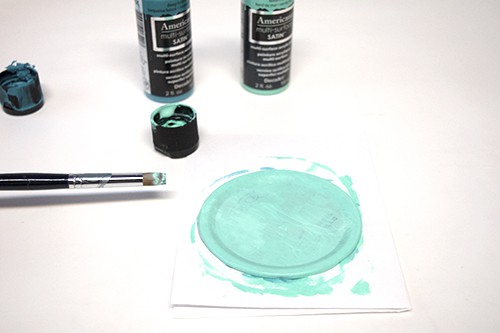 When the lids are dry, use Mod Podge to glue the paper circles to the lids. A layer of Mod Podge under the paper, and a thin coat of the Mod Podge over the paper and the painted lid. Let it dry completely.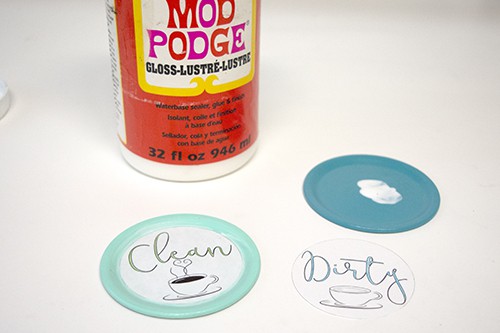 My dishwasher does not have a great surface for using magnets, but if yours does then simply glue a magnet between each lid and you're done! Because my dishwasher won't hold a magnet well, I glued a loop of ribbon between the lids with E6000 Glue and hung the dishwasher sign with a command hook.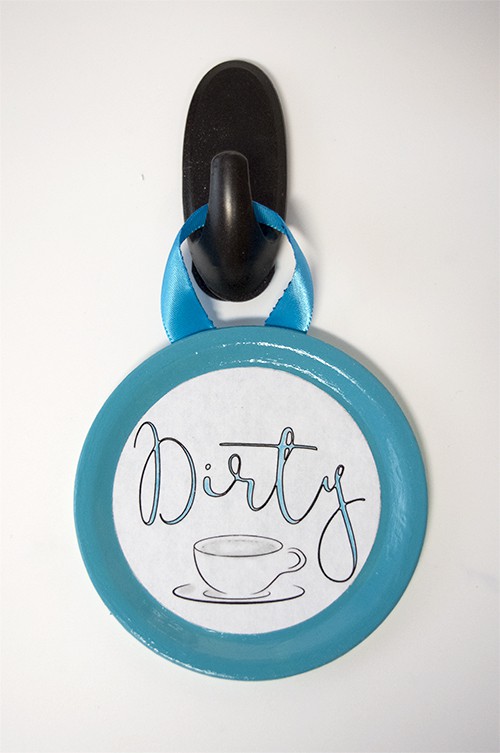 Now that we have this cute dishwasher sign my kids have stopped asking whether the dishes are clean or dirty anymore. They really like to change the sign themselves when we start or empty it too. Do you have a special system for getting your dishes done? Thanks for letting me share mine with you!