Enjoy delicious homemade popsicles on a hot summer day. These recipes are easy to make and yummy to eat! Below are 20 good popsicle recipes!
Summer is in full swing, the kids are officially out of school and the temperature is up.
I love summer, but I do not like being hot. All of these popsicle recipes are perfectly refreshing and are a great way to cool down when it's so hot outside.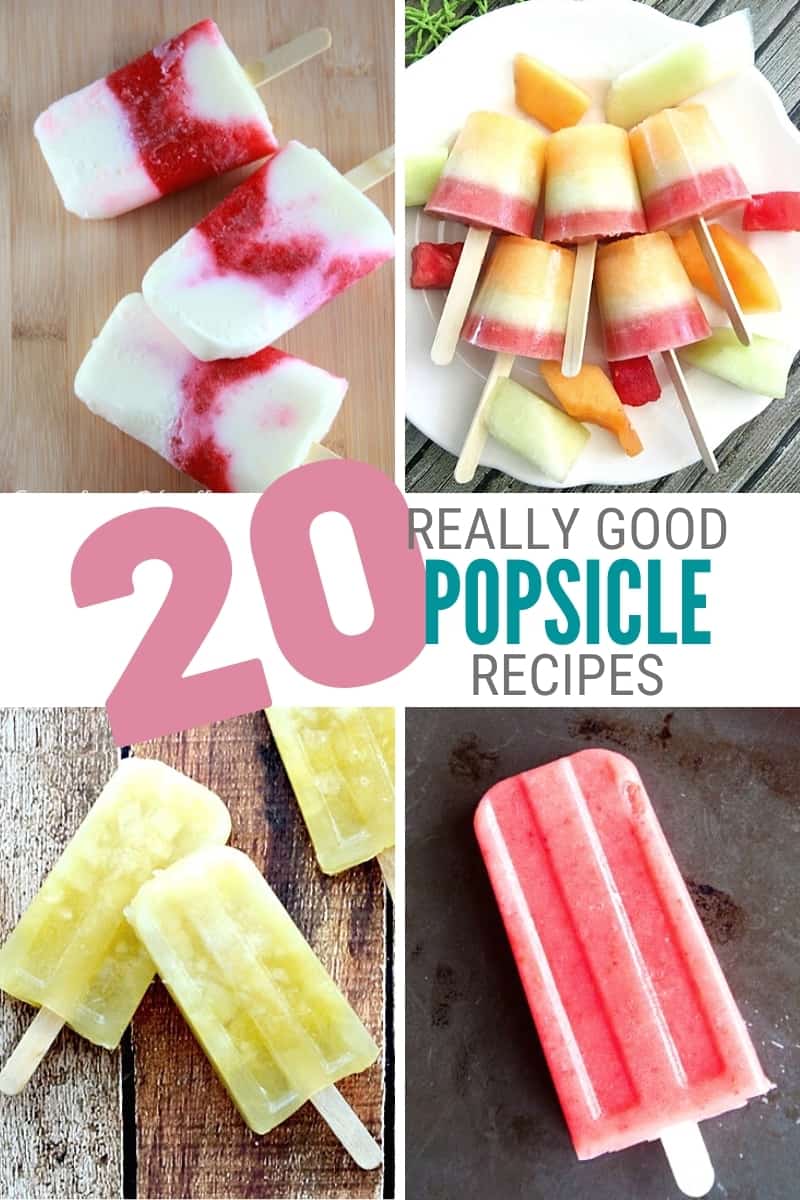 How Long does is Take for Popsicles to Freeze?
In a hurry for your frozen treat? Sadly, once the ingredients are mixed, it can take anywhere from 4 to 8 hours for the popsicle to freeze solid.
It depends on the ingredients of the popsicle. Is it thick made with yogurt, or thinner and made with juice? Having fruit pieces can also affect the freezing time.
You could try to turn your freezer temperature as cold as it will go to help speed up the process.
How do you Make Popsicles without a Mold?
Don't have a fancy popsicle mold? No worries, you can still make delicious popsicles.
Fill a small plastic or paper cup with your popsicle mixture. Cover with a piece of tin foil and wrap securely over the top of the cup. Push a popsicle stick through the center of the tin foil and place the cup in the freezer.
Once frozen, run a little bit of warm water over the outside of the cup to slide the popsicle out. And now you have a popsicle!
Popsicle Recipes:
Visit the website for the step-by-step recipe tutorial.
4. Strawberry Pineapple Popsicles
6. Red White and Blue Popsicles
8. Strawberry Frozen Yogurt Pops
9. Peaches and Cream Frozen Pops
11. Strawberry Pineapple Popsicles
14. Red White and Blue Yogurt Pops
16. Strawberry Kiwi Lemonade Popsicles
19. Strawberry Vanilla Yogurt Popsicles
If you love these recipes, please help me by sharing this post on Facebook and Pinterest!
Our Baking Essential List:
Follow The Crafty Blog Stalker