I haven't had blueberries in forever.  I love blueberry muffins but it has been forever since I have made a dessert with blueberries.  So when I made my Blueberry Pastries earlier this month I was reminded how much I love them!  It has made me crave and wanting to try other desserts with blueberries!  I found several that I just love and think I may try this month.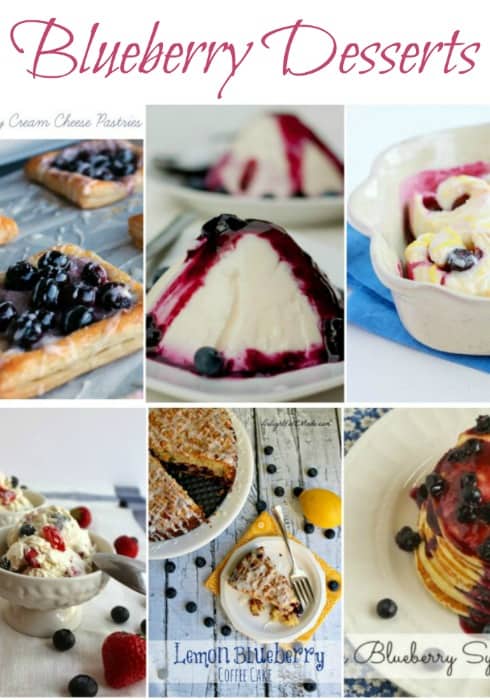 Blueberry Desserts
These are the Blueberry Pastries I made earlier this week and I just loved them.  I can't wait to make them again.
These Blueberry Lemon Rolls from One Sweet Appetite look absolutely divine!
One of my favorite desserts is Coffee Cake.  I love how lemons and blueberries were added to the Lemon Blueberry Coffee Cake from Delightful E Made
Panna Cotta with Blueberry Sauce from Avacado Pesto – does this not look absolutely decadent!
I think this Homemade Blueberry Sauce from Flour on my Face would be delicious on cheesecake!
And of course I need something icecold for the Summer so this Strawberry Vanilla Blueberry Icecream from Food Lust People Love is the perfect thing!
What is your favorite blueberry dessert to make?