Breakfast isn't just for getting your morning energy. These savory dishes can help you enjoy breakfast any time of the day.
I love breakfast for dinner! I fact I'd rather have breakfast for dinner than breakfast for breakfast. 😂
For me, I like a light breakfast, but I am ready for something hardy and savory at dinner time.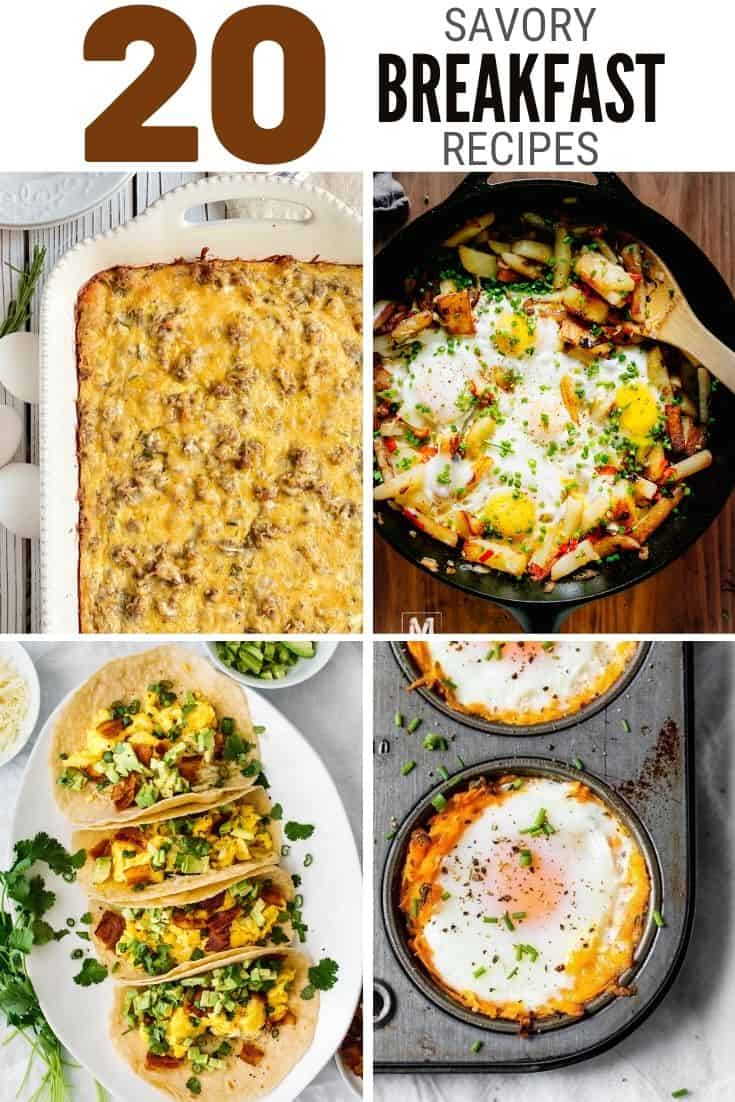 More Recipe Round-ups:
I'll be the first to admit that I don't love to cook, but I do love gathering around the table and talking about our day. To help with meal planning, I go to recipe round-ups where I can get a lot of recipe ideas in one place. Like 20 Best Roasted Asparagus Recipes, 20 Easy and Tasty Salad Recipes for Dinner, or No-Cook Ice Cream Maker Recipes.
Take a look around and see all of the recipes we have!
What does Savory Mean?
Savory is a type of food or meal that is salty or spicy, not sweet.
Savory Breakfast Ideas:
Visit the website for the step-by-step recipe tutorial.
1. Sausage Rolls from The Crafty Blog Stalker
A simple and delicious recipe for Sausage Rolls that makes a great grab-and-go breakfast!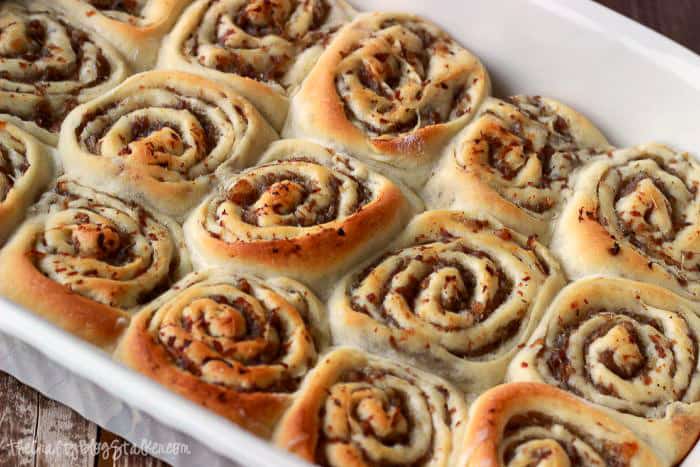 Baked Sweet Potato and Egg Cups are delicious and nutritious breakfast made with grated sweet potatoes, eggs, and spices baked in a muffin tin.
This Ham and Egg Grilled Cheese Sandwich is perfect for breakfast or dinner. It is loaded with ham, delicious cheese, and a perfectly cooked egg. Cook the egg up your favorite way and your tastebuds will love this sandwich!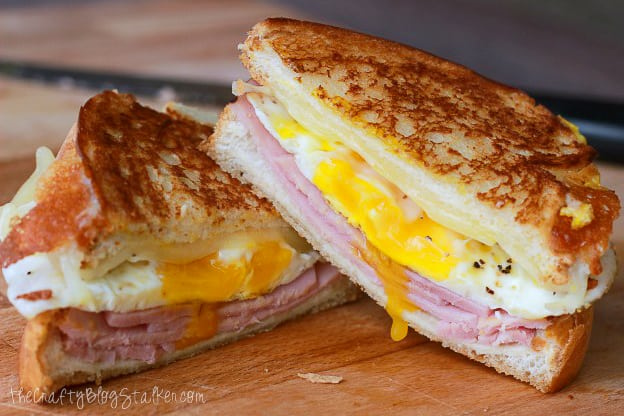 A simple and spicy peppered sausage gravy atop flaky, foolproof buttermilk biscuits, makes a great breakfast or brunch option!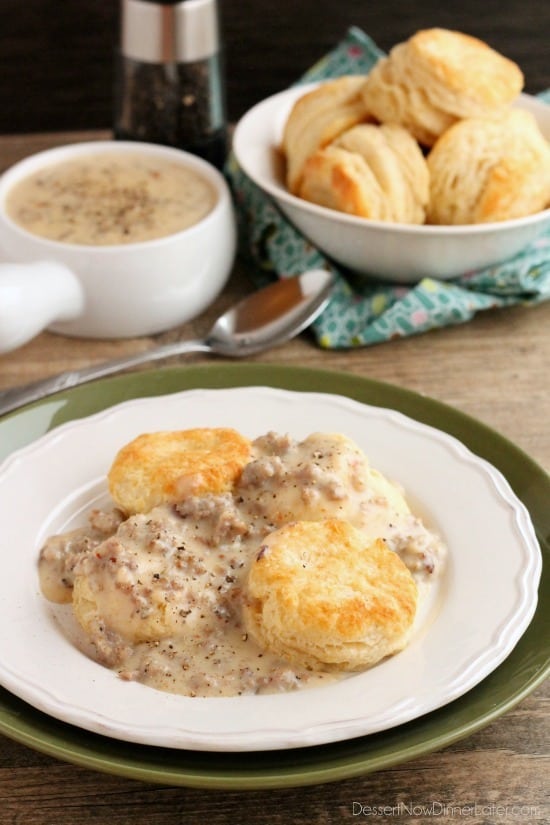 This is a fun recipe to have a variety of different toppings for people to choose from to make their own Baked Eggs.
Super easy to make Hash Brown Potato Recipe with eggs and red bell pepper, makes it a perfect healthy breakfast recipe you and your family will enjoy!
Italian baked eggs combine basil, spinach, tomatoes, and Parmesan for a quick and easy meal that's healthy, satisfying, and full of flavor!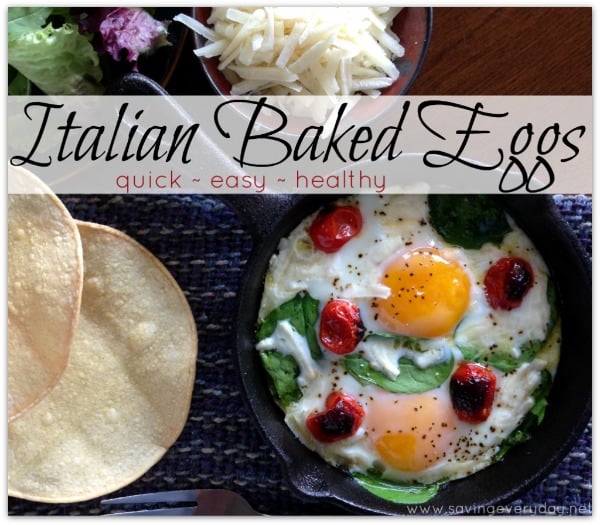 This cheesy bacon and egg flatbread breakfast pinwheels are delicious, and believe it or not, it's all about the flatbread – because flatbread is the new breakfast!

Bacon Cheddar Muffins.Basically the best breakfast food of all time.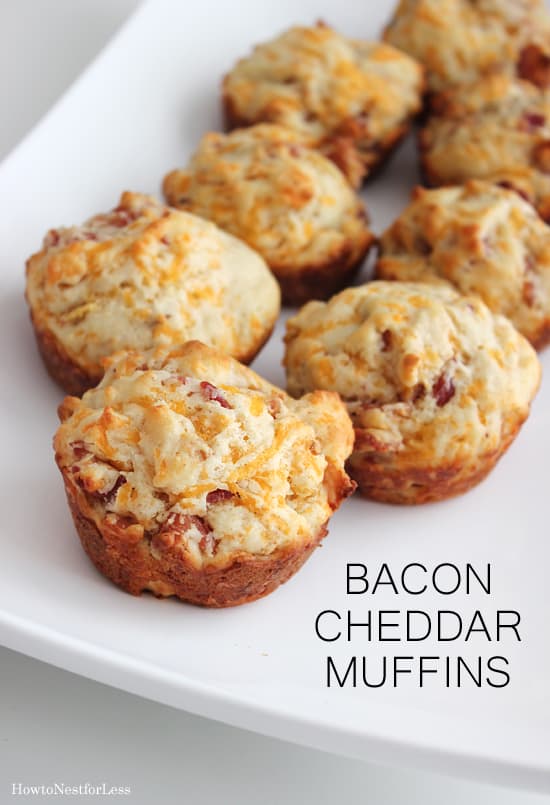 This cheesy chorizo egg and potato skillet recipe is the most delicious, hearty, and spicy meal - filling, delicious, and easy! Gluten-free, inexpensive family meal!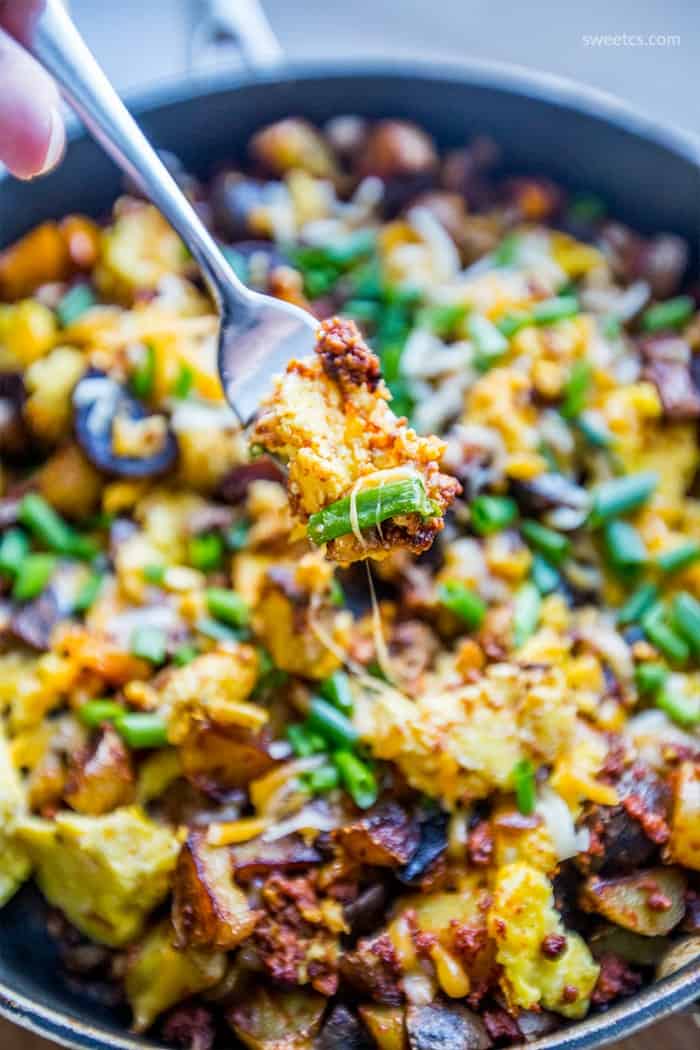 11. Breakfast Hash Like Mother Like Daughter
This breakfast hash is a delicious combination of potatoes, peppers, onions, and sausage. Great for breakfast or dinner served with an egg on top.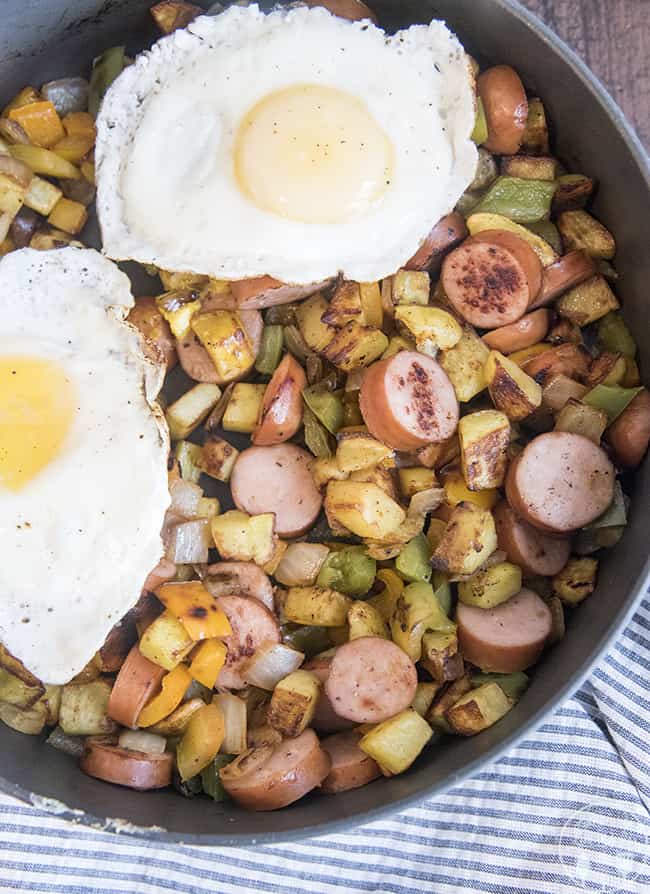 It doesn't get much easier or tastier than making a quiche! Starting with a simple pastry crust than filling it with bacon, cheese, spinach, and artichoke, and all held together with eggs. Perfect for Breakfast, Brunch, or Breakfast for Dinner!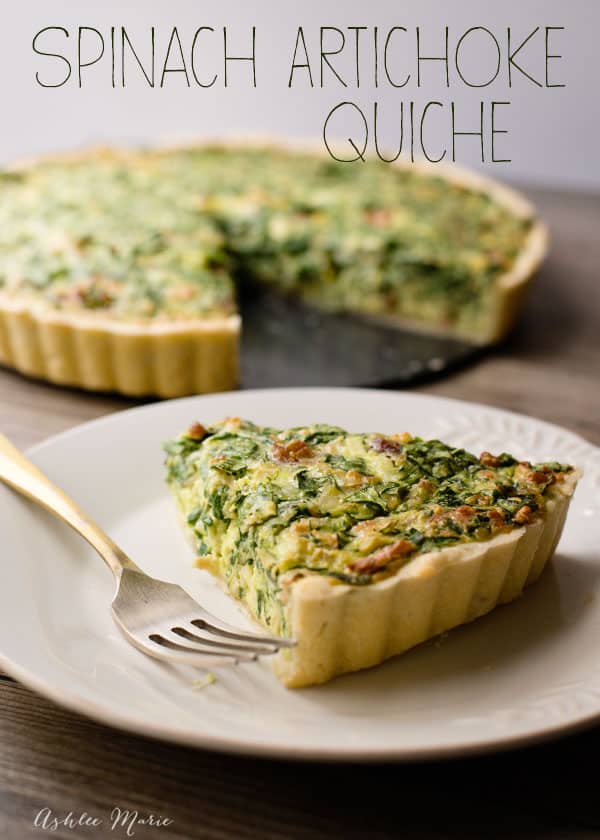 Crescent Roll Breakfast Casserole is my go-to recipe when I need breakfast on the table in a jiffy! This delicious egg and sausage bake will make the whole crowd happy.
Bacon Cheddar & Spinach Quiche Cups are a perfect, savory brunch recipe that's so easy to make. Baked in fluffy puff pastry- these mini quiches are delish! Perfect for Easter or Mother's Day celebrations, you'll want to make 3-4 batches to feed your crowd. But don't worry, they are so simple & take less than 30 minutes.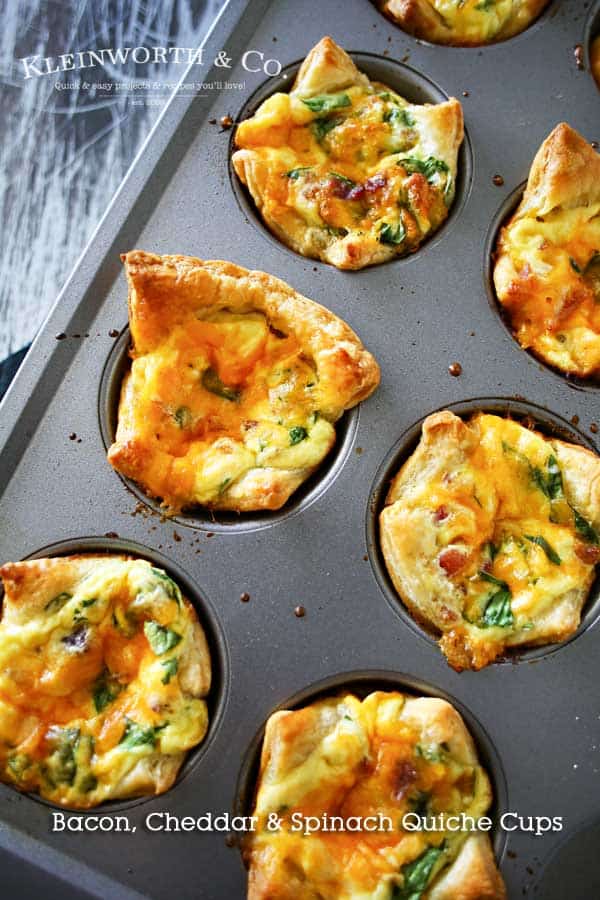 Breakfast tacos are a delicious way to switch up your morning egg routine! Just scramble some eggs, cook some bacon, chop up your favorite toppings, and assemble in tortillas – you'll be one popular chef!
Bisquick Breakfast Casserole is a classic breakfast favorite the whole family will love! A savory breakfast casserole full of sausage, eggs, cheese, and the easiest to put together!
Breakfast has never been easier. These super easy Ham and Egg Cups have only 3 ingredients and breakfast is ready in a flash.
Need a change of pace for your morning meal? Try this Savory Cottage Cheese Breakfast Bowl for a protein-packed jump start to your day.
Warm, cheesy, and packed with savory flavor is what this bread is all about! It's just the thing to serve with soup and salad or toasted for breakfast.
If you love these recipes, please help me by sharing this post on Facebook and Pinterest!
Our Baking Essential List:
Title:
20 Delicious Savory Breakfast Dishes
Keywords:
breakfast savory dishes
Last Updated:
September 6, 2023