This Hotel Transylvania 2 shop has been compensated by Collective Bias, Inc. and its advertiser. All opinions are mine alone. #MakeItAMovieNight #CollectiveBias
Movie night happens weekly at our house. The whole family looks forward to it and they especially love it when I add some delicious movie snacks like my M&M'S® Peanut Butter Cookies and Popcorn in cute bat cups. Perfect for a movie night with Hotel Transylvania 2!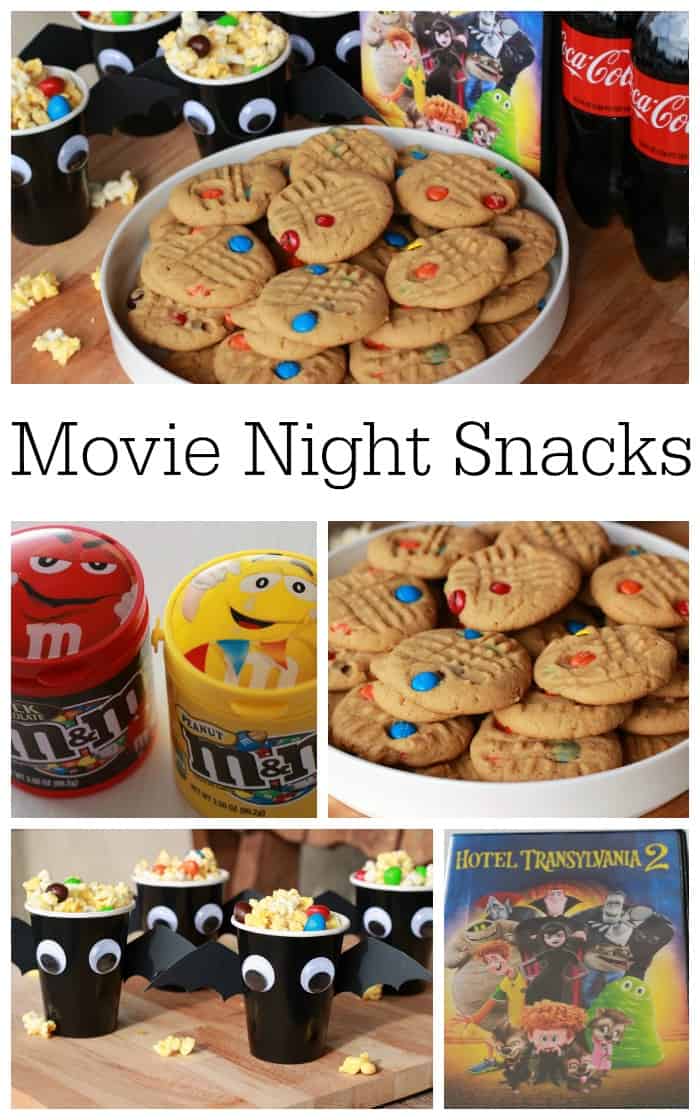 There is nothing better then getting all cozy on the couch for a fun movie with the family. They just loved the fun treats I prepared to go with this movie.
We own and LOVE Hotel Transylvania so when I found out that Hotel Transylvania 2 was out on DVD I had to grab it and plan a little movie night.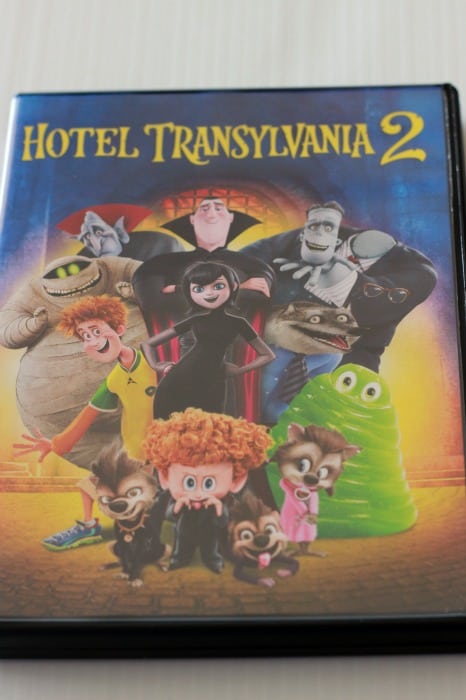 Whenever we go to the movies at the theatre we always get popcorn, a sweet treat and I grab a Coca-Cola. My all time favorite drink is Coca-Cola. I find it so refreshing and it is always my go to drink! So for our movie night at home I grabbed some snacks I knew my family would love!
I then popped up some Orville Redenbacher Movie Theater Popcorn and put the popcorn in some cute bat cups. I then made some delicious M&M'S® Peanut Butter cookies – yum! Serve these treats up with some Coca-Cola Classic and we were ready to party! You could also make extra Bat cups and serve Coca-Cola in those as well! It would be really cute!
Bat Popcorn Cups
For the Bat Popcorn cups you will need the following:
Black Cups
Big Googly Eyes
Scissors
Adhesive
Orville Redenbacher's Popcorn
Peanut M&M'S®
These cups were so fun to put together. First I printed the Bat wings and cut them out. Then I taped them to the back of the cups
Then adhere the Googley Eyes to the front to make the cups and you have your bat cups! Pop up your Orville Redenbacher Movie Theater popcorn and put some popcorn into each couple with a handful of M&M'S® Chocolate Candies – such a fun treat! If you have enough supplies make more bat cups to serve your Coca-Cola in.
These bat cups are so much fun!
How cute are these new M&M'S® Chocolate Candies containers? Oh I just love them!
M&M'S® Peanut Butter Cookies
Now let me show you how I made the cookies (printable recipe below). Make your dough according to the recipe. When your dough is prepared add the 3.5 oz contianer of plain M&M'S® Chocolate Candies.
Gently stir in the M&M'S® Chocolate Candies
Make balls of dough and place on cookie sheets. Do a criss cross pattern with your fork like you would do with plain peanut butter cookies.
Bake for 12 minutes in a 350 degree oven and let cool.
Everyone grabbed some treats and a drink and we all got cozy on the couch to watch Hotel Transylvania 2 – we had such a fun night!
Movie Night Snacks with Hotel Transylvania 2
Author:
Prep time:
Cook time:
Total time:
Ingredients
1 Cup Peanut Butter
1/2 cup butter, softened
1/2 cup sugar
1/2 cup brown sugar
1 egg
2 tsp. Vanilla Extract
2 Tbsp. Milk
1 1/4 cups flour
1/2 tsp. baking powder
1/4 tsp. baking soda
1/4 tsp. salt
3.5 oz container of plain M&M'S® Chocolate Candies
Instructions
Preheat oven to 350 degrees.
In a bowl mix all of the dry ingredients together.
In another bowl mix all other ingredients together 9except for M&M'S® ).
Slowly add the dry ingredients to the other ingredients and mix until evertyhing is incorporated. Don't overmix.
Add M&M'S® Chocolate Candies and gently stir in.
Roll dough into balls (about 1 1/2 inches in diameter) and place on a parchment paper covered cookie sheet. Use fork to press down cookies into a criss cross pattern.
Bake for 12 minutes and enjoy!