Fold both pairs in half. Lay the capris on top of the pants.  Don't line up with the waist but rather the crotch of the two pairs.  That way the length will be the same.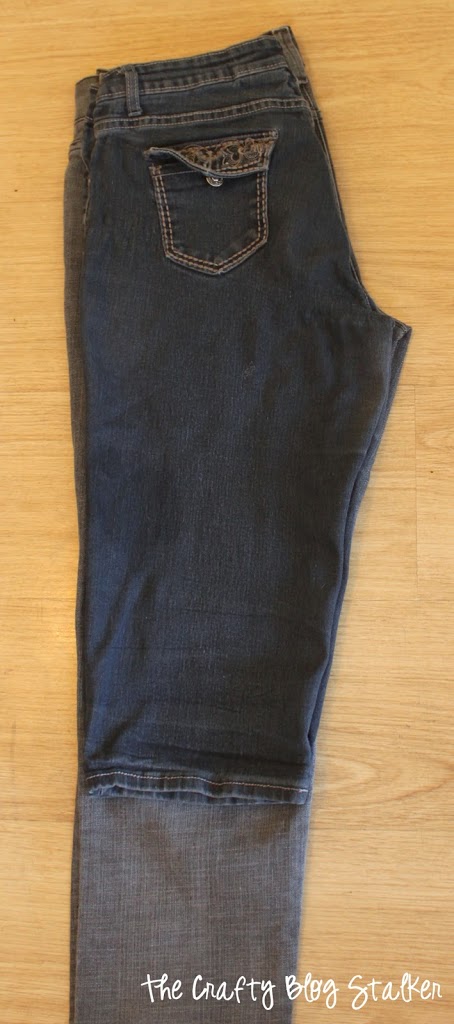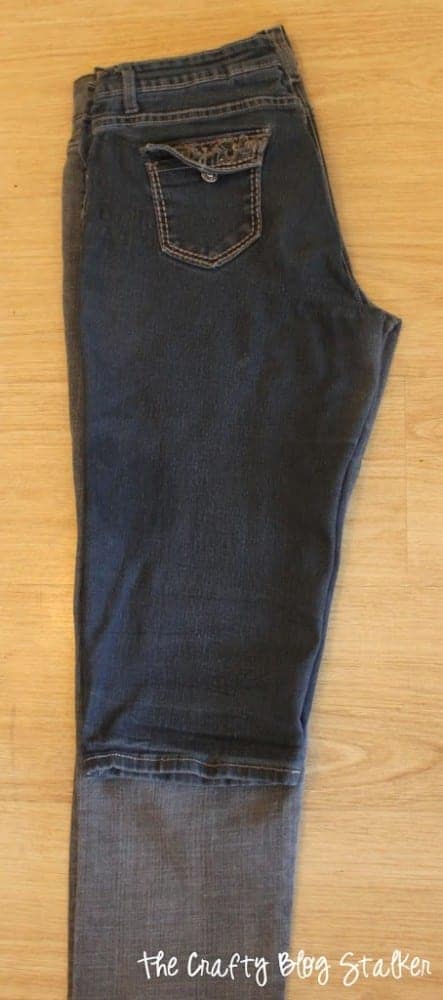 With a sharp pair of scissors cut the legs of the pants a little bit longer than the capris.  You will need room to hem.
I used a serger along the raw edges of the legs, but this step is completely optional.  I just hate dealing with stringy edges.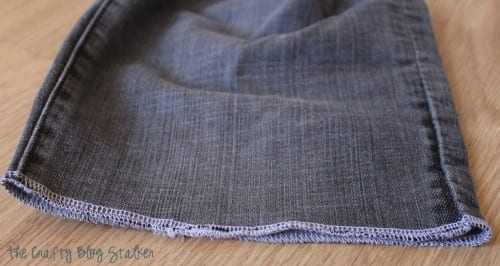 Turn the bottom 1/2 inch of leg under and sew.
I had originally planned to leave them like that but after trying them on they felt just a touch too long still so I gave the ends 1 more roll under and sewed again.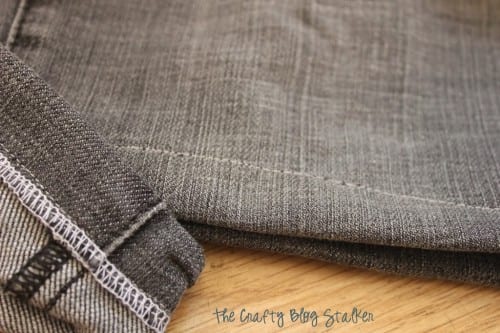 You can see two sew lines on the inside because I rolled it again, but only the one sew line shows on the outside. So I guess I really didn't need to serge the ends.  Oh well.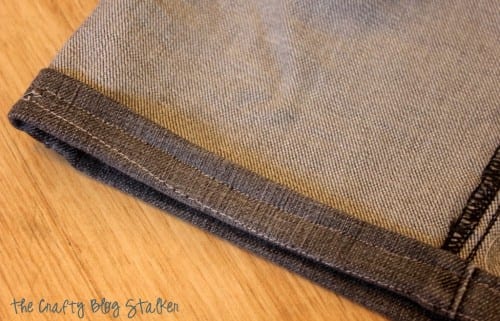 I tried them on again and they were perfect!
I am so excited to have another pair of Capris that I know I am going to feel great in!
What type of clothing are you picky with?