Remove the ham from the package and place in a large roasting pan with the large cut side of the ham facing down. Add 1 cup of water to the pan, cover the pan securely either with foil or the roasting pan lid. Bake at 325 degrees for 10 minutes per pound.
Next, comes the glaze. I used a simple Brown Sugar and Mustard Glaze.
Ingredients
1/2 cup packed brown sugar
3 tablespoons honey
1 tablespoon mustard
1 tablespoon pineapple juice
Directions
In a small bowl, mix all ingredients with whisk until well blended.
The glaze is added at the very end. When the ham is finished cooking, take out of the oven, and increase the oven temperature to 425 degrees. Remove ham from the pan and pour out the water from the bottom and then place the ham back in the pan. Spread the glaze all over the ham giving it a nice thick layer.
Place back in the oven for 5-10 minutes.
Oh, it smells amazing coming out of the oven and looked gorgeous on my table.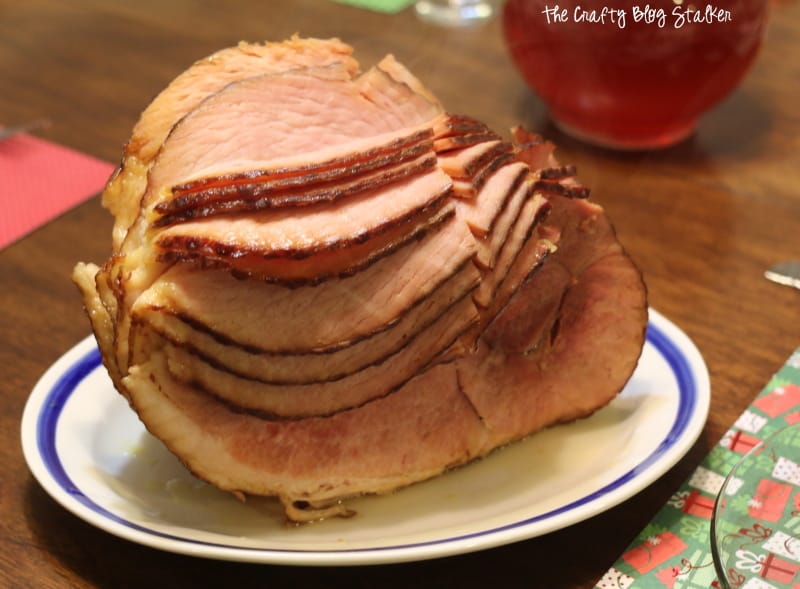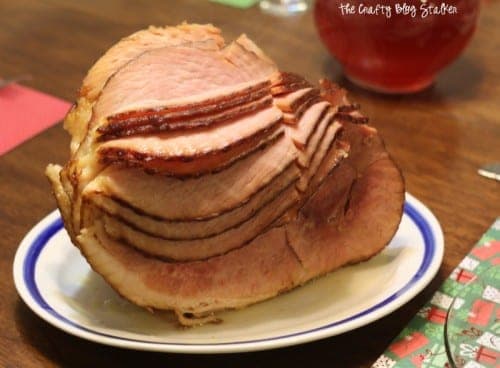 Dinner really was so yummy, and we had so much fun chatting and laughing.
After dinner, we moved to the living room and did our Favorite Things gift exchange.
Overall, the dinner party was a huge success. Sometimes you just need a good excuse to get together with friends and laugh until it hurts.
I'd love to hear about your favorite way to celebrate with friends and family during the holidays? Share and leave a comment below.