How to add beautiful lamps to any space. Lamps Plus offers a great selection of styles and colors to match your home decor. I was selected for this opportunity as a member of Clever Girls Collective; the opinions expressed here are all my own.
When it comes to decorating my home I love color! When we first moved into our home I painted the entire living room a dark forest green. Many questioned my sanity but I absolutely loved it.
I loved the green but I also LOVE to change things up, and in July 2011 (after a thick coat of primer) the green became a light blue. You may even remember my stencil wall that was a lot of work but I loved how it turned out.
When I decided to change the colors of my living room I found this color swatch and absolutely loved it and wanted to find a way to bring more of these colors into the room.
This is where Color + Plus artisan made glass lamps comes into play.
There are over 60 base colors to choose from.
And you can also choose the shade that best fits you (or your room)!
I love the Chevron but I think for my Living Room the Circle Rings shade would go better.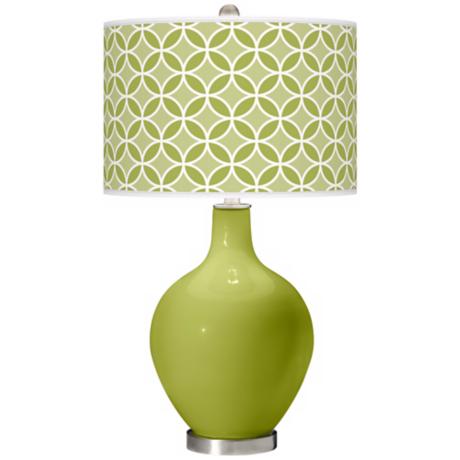 It is so fun to go in and just play with all of the different color and shade combinations. I am sure you will have no problem finding the lamp that fits you and your style perfectly so you can bring a little color into your decorating too!